The Spokesperson to the presidential campaign council of the People's Democratic Party, Daniel Bwala, has revealed that the latest visa restriction imposed on some politicians by the United States means that the election was rigged.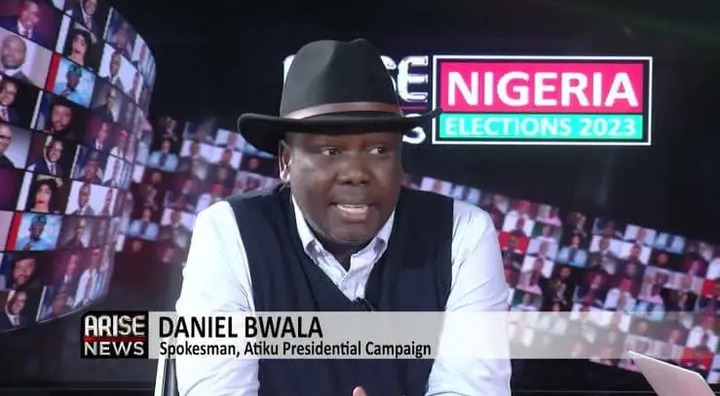 If you recall vividly, earlier on Monday, the government of the United States had imposed a visa restriction on some individuals for allegedly undermining the nation's democracy during the just concluded elections.
However, while reacting to the visa restrictions, the People's Democratic Party Spokesperson, while speaking to newsmen from the Arise TV on Tuesday said the majority of the people who were restricted by the United States government were Governors, Ministers and some individual acting on behalf of the government.
According to Daniel Bwala, he said, "The United States visa ban for perpetrators of election malfeasance emphasizes the fact that the 2023 general elections were rigged, and the majority of these individuals that were restricted are government functionaries like governors, ministers, heads of people and individuals acting on behalf of the government".
Source: Daily Post Nigeria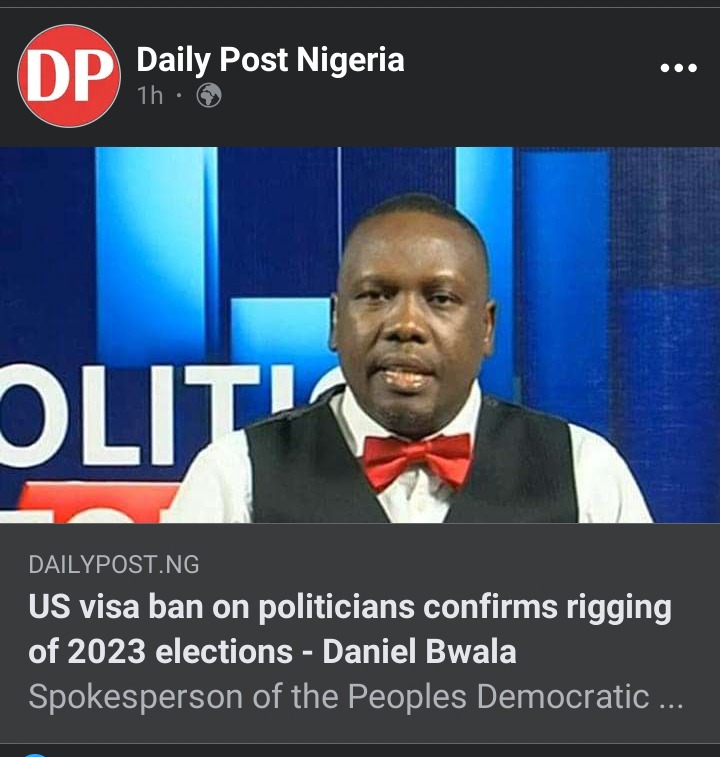 Deemmasco (
)