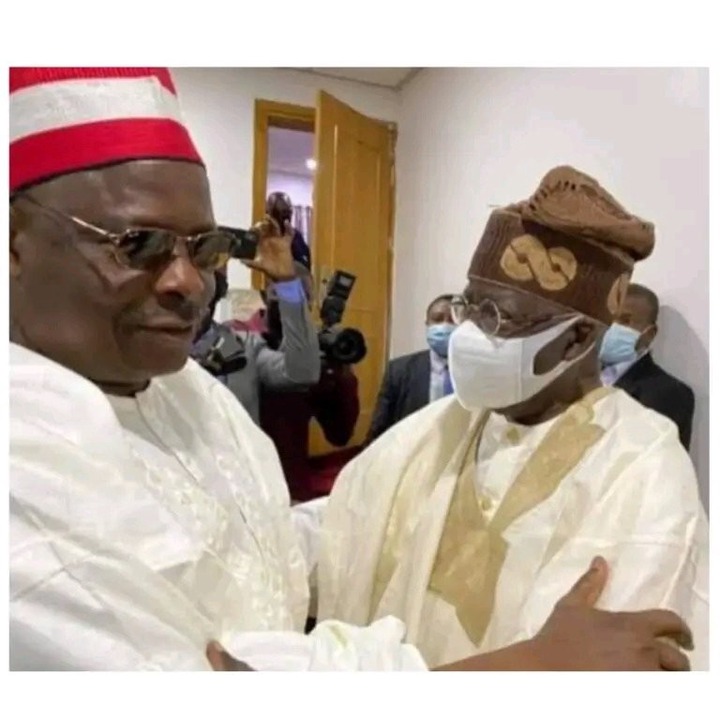 In the most recent general elections, Rabiu Musa Kwankwaso, the New Nigeria Peoples Party's presidential candidate, met for more than four hours in France with Asiwaju Bola Ahmed Tinubu, the election's victor.
Remember that Atiku Abubakar and other formidable candidates, such as Peter Obi of the Labour Party and Rabiu Musa Kwankwaso of the New Nigeria Peoples Party, were defeated by Asiwaju Bola Ahmed Tinubu, the former governor of Lagos State and national leader of the All Progressives Congress, in the election held on February 25, 2023. Tinubu went on to win the position of the country's top political official.
In the Presidential Election Tribunal in Abuja, the victories of Bola Ahmed Tinubu and Peter Obi of the Labour Party and Alhaji Atiku Abubakar of the Peoples Democratic Party, respectively, are currently being contested. In order to hear the parties' arguments, the Presidential Election Tribunal started meeting last Monday.
The President-elect and Senator Kwankwaso met on Monday in Paris for more than 4 hours behind closed doors, according to Daily Trust paper. The meeting, which began at roughly 12.30 p.m., ended at almost 4.45 p.m. Speaker of the House of Representatives, Honorable Femi Gbajabiamila, was present during the meeting. Hon. Abdulmumin Jibrin, a member elect from Kano, joined Kwankwaso to the meeting.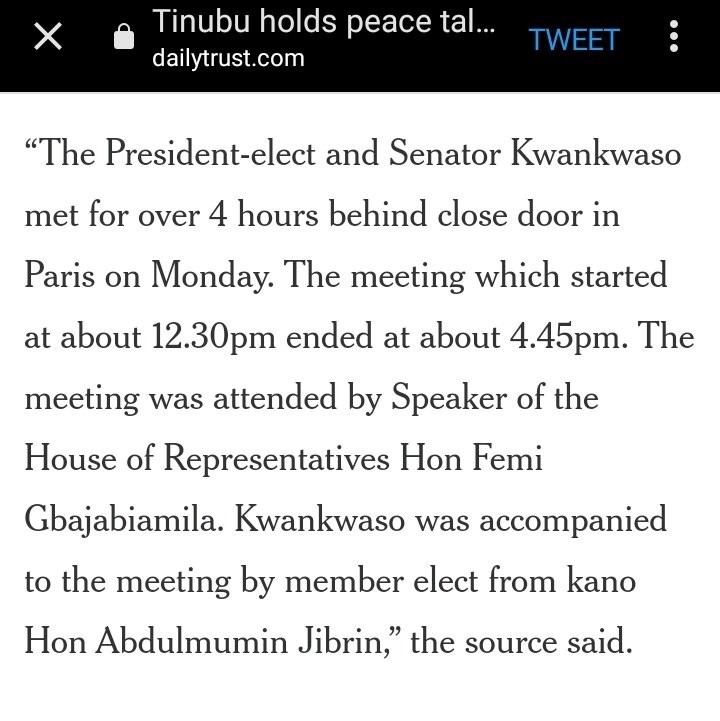 Many Nigerians on the social media site have responded to the latest post by Daily Trust paper on its verified Twitter profile.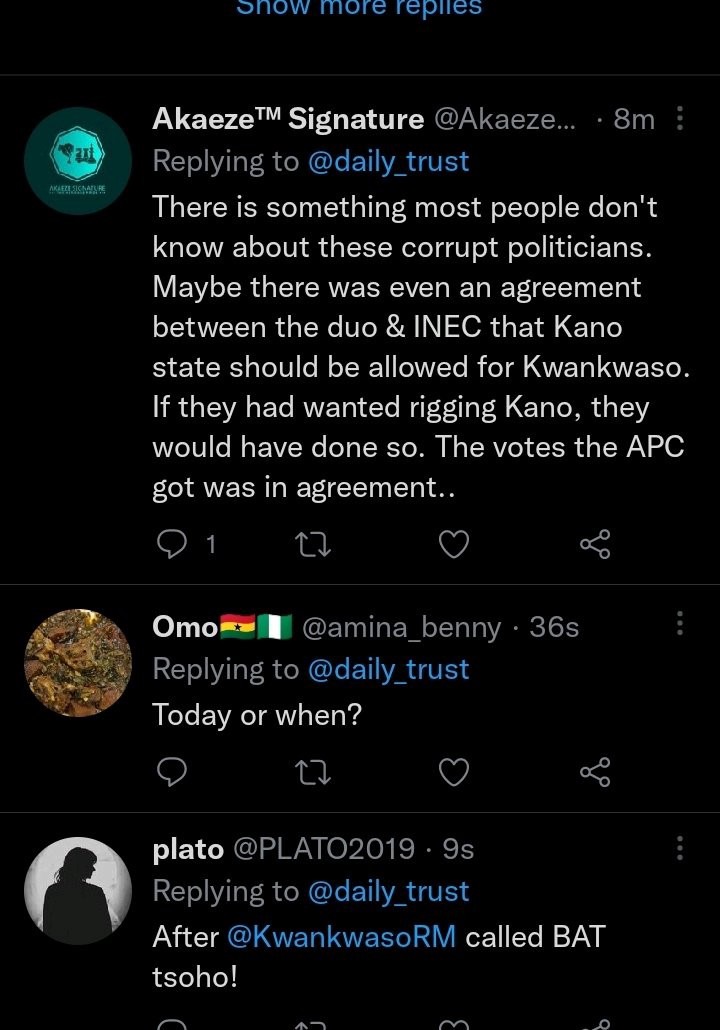 Jamila123 (
)