Tinubu 'll win his case at election tribunal – Ex- campaign director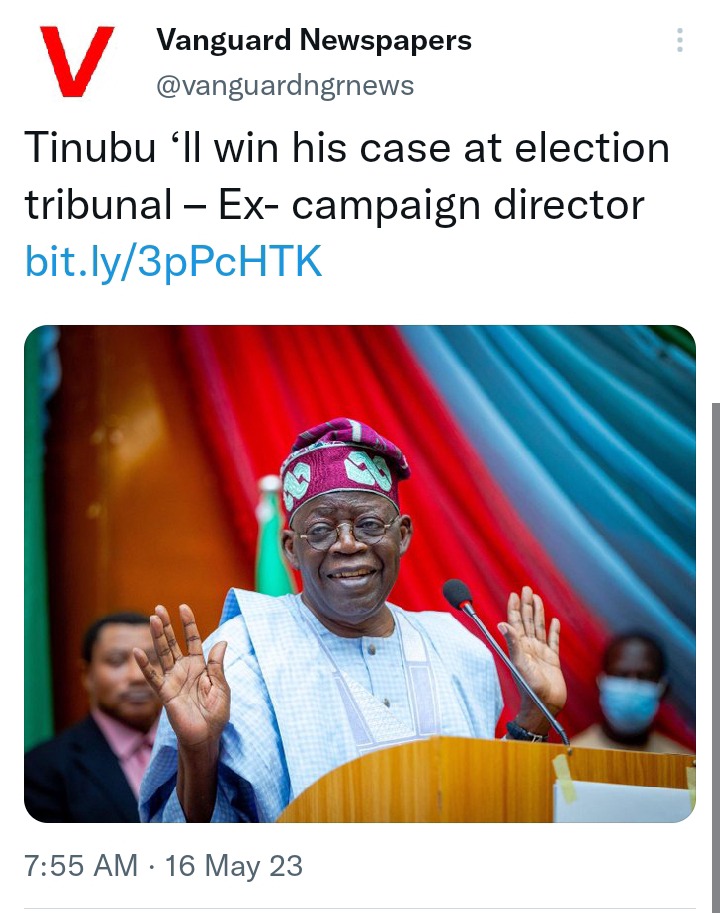 Photo Credit: Vanguard
Mr Ade Omole, the Director of the dissolved APC Presidential Campaign Council (PCC) Diaspora Directorate, says the President-elect, Sen. Bola Tinubu will win his case at the election tribunal over the Feb. 25 presidential election.
Omole said this on Monday when he received a property donation for the accommodation of Nigerians in Diaspora for the inauguration of the president-elect on May 29 in Abuja.
"There is nothing to worry about the opposition being in court to challenge our mandate.
"Because aggrieved opposition politicians have to ventilate their loss and frustration somewhere and the court is there for them to do that lawfully," Omole said.
He said Tinubu's emergence as President-elect in the presidential election was divinely ordained, especially when one considered what transpired ahead of the party's primaries.
"The cash crunch and fuel scarcity ahead of the election were all obstacles on his way, yet he emerged as President-elect.
"So many things were frustrating our efforts ahead of the election, but we overcame the challenges because God is on our side and we comfortably won the election," Omole said.
He said that most Nigerians knew Tinubu's antecedents and track record when he was governor of Lagos State for two-terms, adding that Nigerians should expect more from him as President.
He assured that if Tinubu as Lagos State governor could reclaim the bar beach and turned it into today's Eko Atlantic City, he could work out ways to address the flooding issues in Bayelsa and other parts of the country.
Turkey elections move to runoff as Erdogan falls below 50 %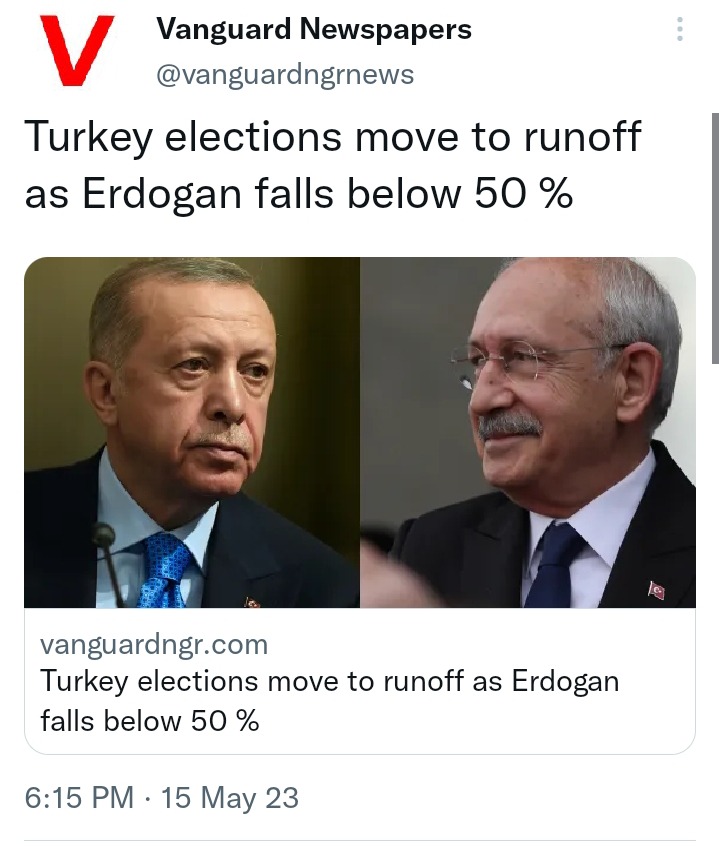 Photo Credit: Vanguard
Turkey's presidential elections appeared to be be moving toward a second-round runoff on Monday, with President Recep Tayyip Erdogan, who has ruled his country with a firm grip for 20 years, leading over his arch rival, Kemal Kilicdaroglu.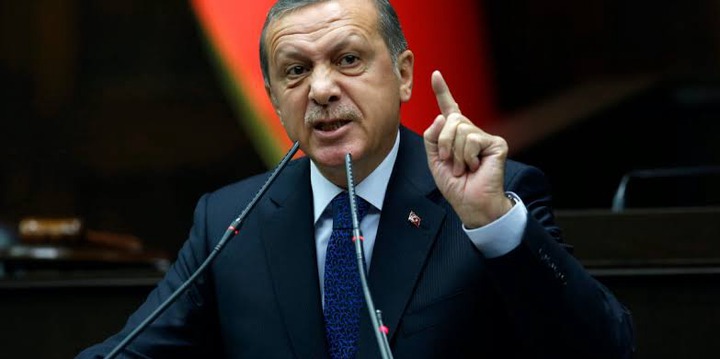 Photo Credit: Google
Erdogan has been leading with 49.4% of the votes, with Kilicdaroglu, garnering 45% of the votes, after 99.4% of the domestic votes and 84% of the overseas votes counted so far, as a third candidate, nationalist politician Sinan Ogan received 5.2%.
But, Erdogan is falling short of the majority votes needed for an outright win to extend his 20-year leadership of the NATO-member country.
Yari: I'm still in race for senate president — I'm not aware of zoning formula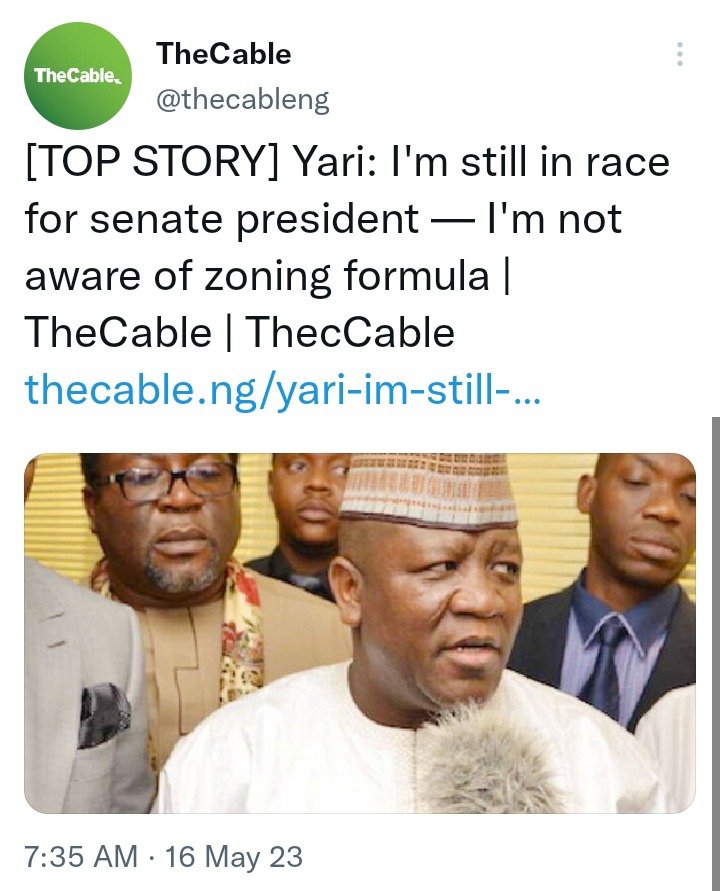 Photo Credit: The Cable
Abdulaziz Yari, a former governor of Zamfara state, says he is still in the race for senate president.
The senator-elect spoke on Monday while addressing reporters on the sidelines of the induction ceremony of new and returning members of the national assembly.
The ruling party had nominated Godswill Akpabio and Jibrin Barau as president of the senate and deputy senate president respectively.
Yari however said it is the right of any senator-elect to aspire to be a presiding officer of the upper legislative chamber.
US accuses Nigeria of religious freedom violations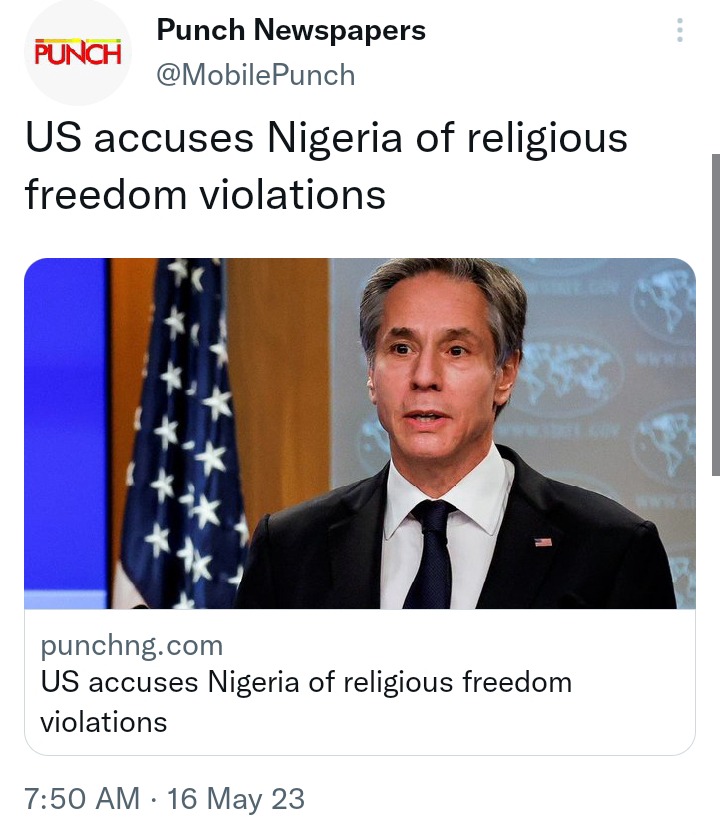 Photo Credit: Punch paper
The United States of America has accused Nigeria of severe violations of religious freedom.
This was contained in the Annual Report of the US Commission on International Religious Freedom published in April 2023 and obtained by our correspondent on Monday.
The commission stated that criminal activity and violent armed group incidents impacting religious freedom worsened.
The commission cited instances, such as "A Shari'a court sentencing Sheikh Kabara to death for blasphemy. Judicial authorities sentenced humanist leader Mubarak Bala to 24 years in prison for blasphemy and other charges," among others.
According to America "in 2022, religious freedom conditions in Nigeria remained poor, with both state and non-state actors committing particularly severe violations of religious freedom.
"While some officials worked to address drivers of religious freedom violations, others actively infringed on the religious freedom rights of Nigerians, including by enforcing blasphemy laws. Criminal activity and violent armed group incidents impacting religious freedom worsened."
Crownprincess (
)