Chieftain of the Peoples Democratic Party and lawyer, Dr Daniel Bwala has stated that there is possibility for the Presidential Election Petition Tribunal to declare Atiku Abubakar who came second as the winner of February 25th poll.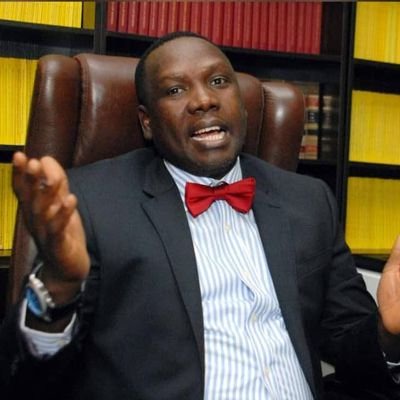 Daniel Bwala while speaking in an exclusive interview with Arise , said Buhari would do a lot of good if he can Sack Mahmood Yakubu and replace him with another INEC chairman.
According to him, the court case could go either way including the possibility of calling for a run off.
Hear him "Buhari can redeem his Electoral legacy by sacking the INEC chairman. Why am I saying this, if the court order for a run off or a fresh election not a single citizen of Nigeria will have confidence that this chairman will conduct a free and fair election. By the time the president-select becomes the president whoever he appoint as the INEC chairman assuming he removes this man it will take a great deal of supernatural intervention for people to believe that he will not influence that person. But president Buhari can at this point ask the INEC chairman to go and reappoint an unbiased person as the chairman of INEC and that person will begin the process of preparing for a possible run off. This is because there are order issues like the issue of disqualification which the effect would be that there is a possibility that the person who came second will be declared declared winner."
Watch from 8 minutes of the video below.

Enecheojo (
)