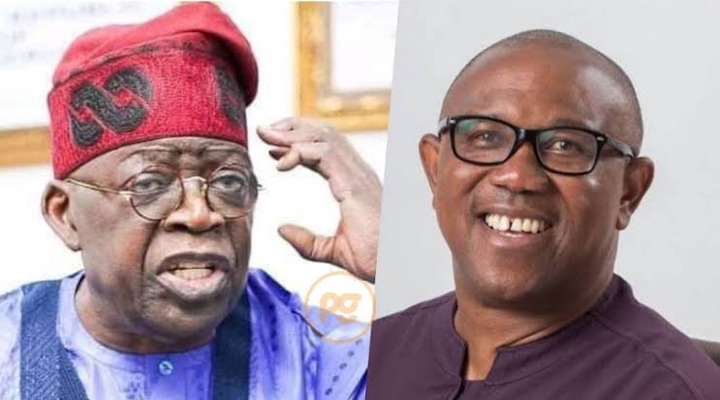 The British Broadcasting Corporation (BBC), has found evidence of election rigging in the February 25th presidential polls, and has published it on its platforms.
This move comes a few days to Bola Tinubu' s inauguration as the winner of the controversial poll and the next president of Nigeria.
In its report titled "Nigeria election: The mystery of the altered results in disputed poll", the BBC noted that it uncovered significant anomalies in Rivers state, a key battleground, which took place in the February 25th poll.
While investigating the official election results in Rivers State, the broadcasting corporation said the voting tally sheets from over 6, 000 polling stations in Rivers state, where many of the opposition complaints had been made.
It added that while the official result in Rivers State gave a clear majority to Bola Tinubu of the ruling All Progressives Congress (APC), its tally suggested that Peter Obi of the Labour Party (LP) had actually received most votes in the state by a wide margin.
The BBC said: " We found an increase of just over 106, 000 in Mr Tinubu' s vote in the official declaration when compared with our polling station tally- almost doubling his total in the state.
" In contrast, Mr Obi' s vote had fallen by over 50, 000. "
The British media revealed that its investigation was possible because of the fact that it was the first time in a Nigerian election, photographs of the polling station results sheets were published online by the electoral commission.
" This made it possible to add up all the polling station sheets and to compare them with the results declared at the state level, " the BBC said.
The BBC added: " The vote for Bola Tinubu was six times larger in the officially announced results compared with the BBC' s polling station count
" Peter Obi' s votes had been cut in half Chart of results from Oyigbo LGA. The second local government area where we found major discrepancies was in nearby Obio/Akpor:
" The official result for Mr Tinubu was 80, 239 votes, but we counted just 17, 293 votes from polling station tallies.
" The count for Mr Obi was announced officially as just 3, 829 votes, but the BBC counted 74, 033 votes for him on the tally sheets. So how did these differences occur? As explained earlier, all the polling station sheets are collated at local government (LGA) headquarters. "
Meanwhile, the Presidential Election Petition Court in Abuja, last week Wednesday, adjourned hearing in Peter Obi' s petition challenging Bola Tinubu' s victory as Nigeria' s president- elect.
A five- member panel of the court headed by Haruna Tsammani adjourned the petition until 17 May following a request by Mr Obi' s lawyer.
Source: BBC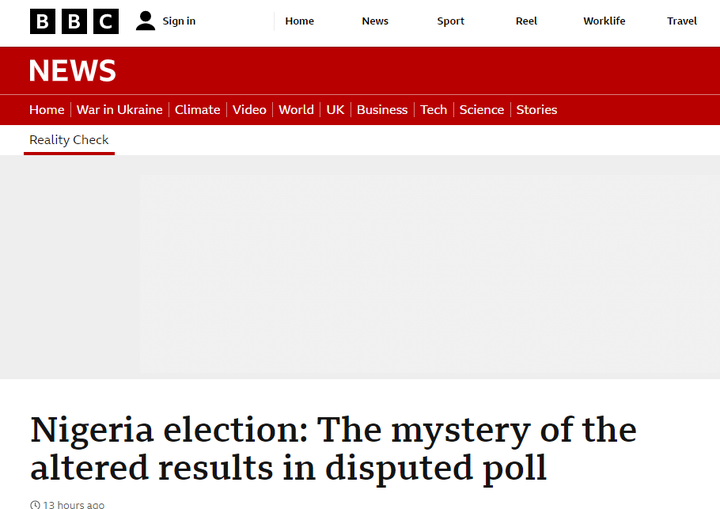 MustknowUpdates (
)