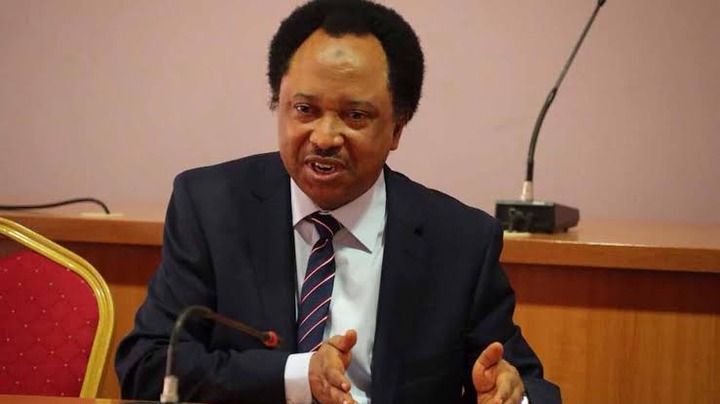 Popular Nigerian Senator, Shehu Sani has said that when the United States impose visa restrictions on countries like Russia, Syria ,Chinese and Iranians, they name them but when it comes to Nigeria, they don't name them.
The Nigerian Senator made this statement his verified twitter handle earlier today, where he asked if it was a form of policy or courtesy.
Recall that the United States has imposed visa restrictions on politicians and people who where involved in undermining the just-concluded Nigeria's 2023 elections. The US Secretary General made this announcement yesterday his verified twitter handle, where he said the US said it is committed to supporting Nigeria's aspirations to solidify the democratic process and rule of law.
Reacting to this, Senator Shehu Sani wrote, "When the US is imposing visa restrictions & sanctions on Russians,Syrians,Chinese and Iranians,they name them. When on Nigerians,they don't name them.Is that a form of policy or courtesy?"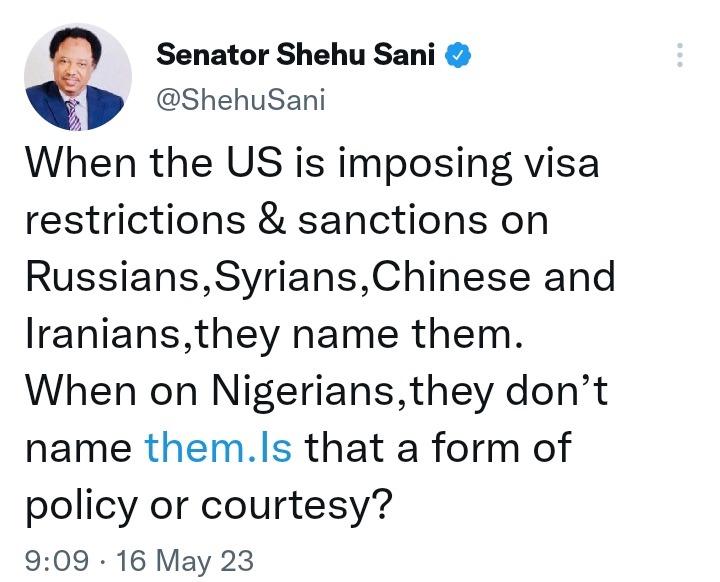 Michael1 (
)