According to Punch reports, ahead of the May 29 inauguration of new governments at the central and state levels, the President, Major General Muhammadu Buhari (retd), has warned newly-elected and returning governors that failure to deliver on their campaign promises would affect their chances anytime they seek the support of the electorate to return to elective office.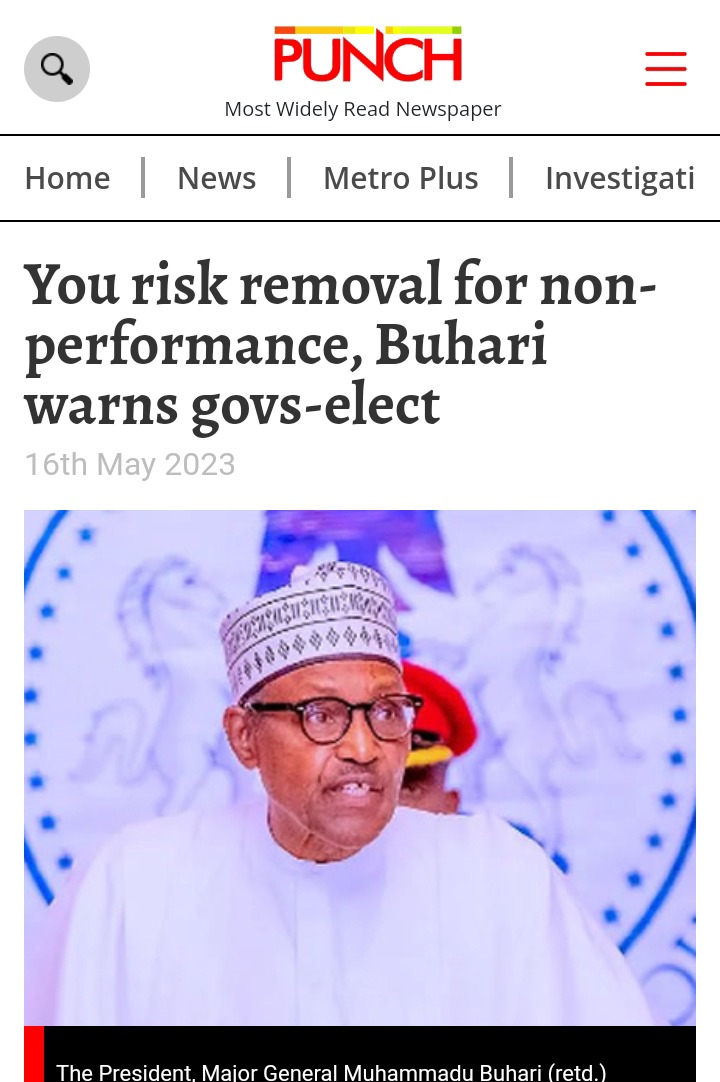 At the Nigeria Governors' Forum's induction ceremony for newly elected and incumbent governors on Monday in Abuja, Buhari made this statement.
Buhari admonished the governors to start delivering on the commitments they made during the campaign by being represented by his chief of staff, Ibrahim Gambari.
The electorate is maturing and people are increasingly finding their voices, he said, which is a fascinating phenomenon that we all noticed in the most recent elections. Any elected official who falls short of the public's expectations or doesn't keep his campaign pledges will be ousted in the subsequent election. Democracy is all about achieving that. Deliver, or you'll be asked to leave.
"Now that the elections are concluded, it is important for us to fulfill the commitments we made throughout the campaigns.
I've always believed that democracy is neither a final destination nor a static phenomenon. It is a process that evolves and leads people on a path to self-realization. To ensure that we have an inclusive democratic practice that inspires confidence in voters, the process makes us hold a mirror to ourselves and, as a result, encourages us to regularly analyze and improve its crucial components.
Therefore, if we feel there have been unfair practices along the road, we must be patient, tolerant, and use the proper procedures to seek remedy. You can know that I am speaking from experience because I have scars to prove it.
As he continued, "The role of the sub-nationals is critical in our socio-economic development as a nation," he urged the forum to forward concepts that will address the problems with democracy and governance in the nation. Your close proximity to the people allows you to have a quick understanding of their concerns and demands, and it is your responsibility to come up with innovative solutions to the many problems they face every day.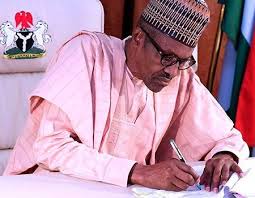 President, Major General Muhammadu Buhari (retd.)
He also urged the states to take advantage of their lower relative costs for the benefit of their own economies.
Aminu Tambuwal, the outgoing governor of Sokoto State and chairman of the NGF, has encouraged his fellow governors to prepare for the difficulties that unemployment and insecurity will present in their various states.
In his welcome remarks at the occasion, Tambuwal said that the program's goal was to assist the new governors in acquiring the necessary capabilities for democratic government in order to carry out the pre-election blueprints.
"New administrations in each state are likely to encounter challenging challenges related to unemployment, poverty, and insecurity. The polity can combat unemployment, reduce poverty, and ensure the supply of security for people's lives and property through creating strong and ble institutions. This is a noble legacy to leave our children and future generations, he remarked.
Honorable readers, How do you feel about this report?
Associated Press: Punch
Awefesthus (
)