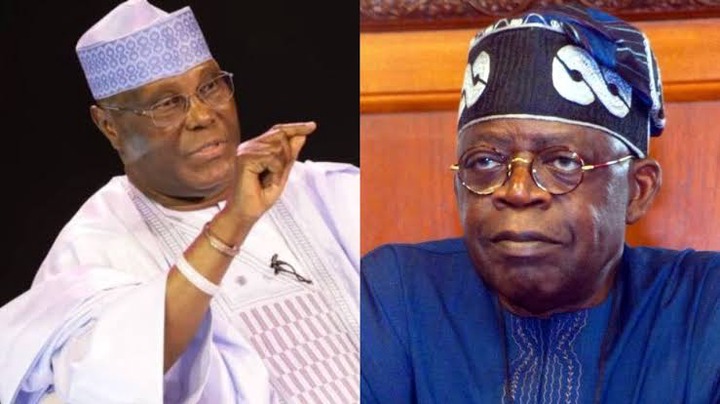 After US Secretary of State Anthony Blinken contacted Bola Ahmed Tinubu to congratulate him, the Peoples Democratic Party's presidential candidate in the most recent election, however Alhaji Atiku Abubakar has reacted to the report.
In the election held on February 25, 2023, Asiwaju Bola Ahmed Tinubu, a former governor of Lagos State and national leader of the All Progressives Congress, defeated Atiku Abubakar and other formidable candidates like Peter Obi of the Labour Party and Rabiu Musa Kwankwaso of the New Nigeria Peoples Party to win the top political position in the nation.
The victory of Bola Ahmed Tinubu is currently being contested in the Presidential Election Tribunal in Abuja by the presidential candidates of the Labour Party, Peter Obi, and the Peoples Democratic Party, Alhaji Atiku Abubakar. The Presidential Election Tribunal started hearing cases from the parties on Monday.
Atiku Abubakar added, "I am shocked that Secretary Antony Blinken phoned Tinubu, in direct conflict with the US's officially declared position on Nigeria's 2023 presidential election. As the bulwark of democracy, America, is well informed about the fraudulent election of February 25, thus this is incomprehensible.
Giving credibility to the widely acknowledged stolen election in Nigeria might demoralize those who have staked their lives on democracy and the sanctity of the ballot, the former vice president of Nigeria continued.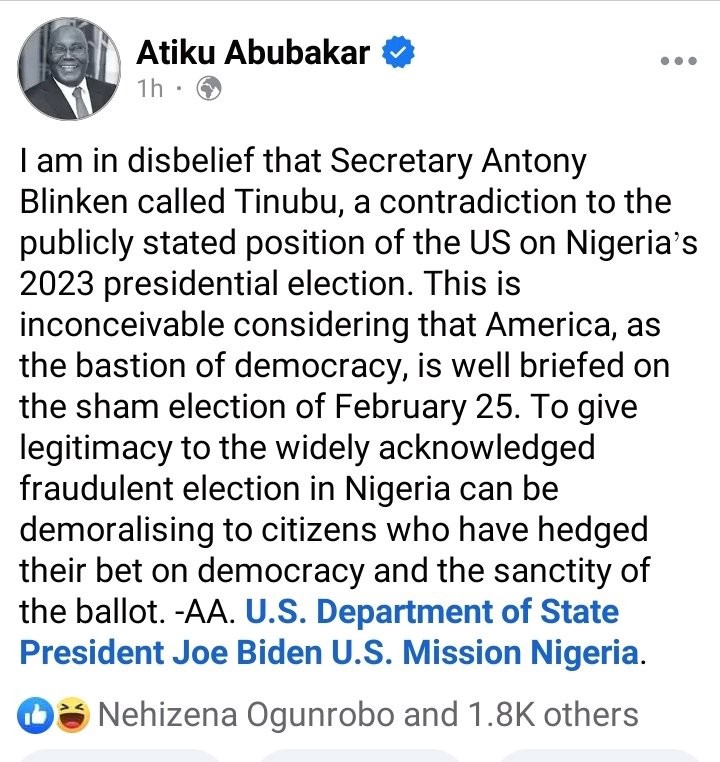 Jamila123 (
)