The presidential election petition court is still ongoing, and today, the court alledgedly took a drastic decision today which triggered some controversial comments online. Lamidi Apapa was alledgedly forced out from the court room because he wasn't recognised.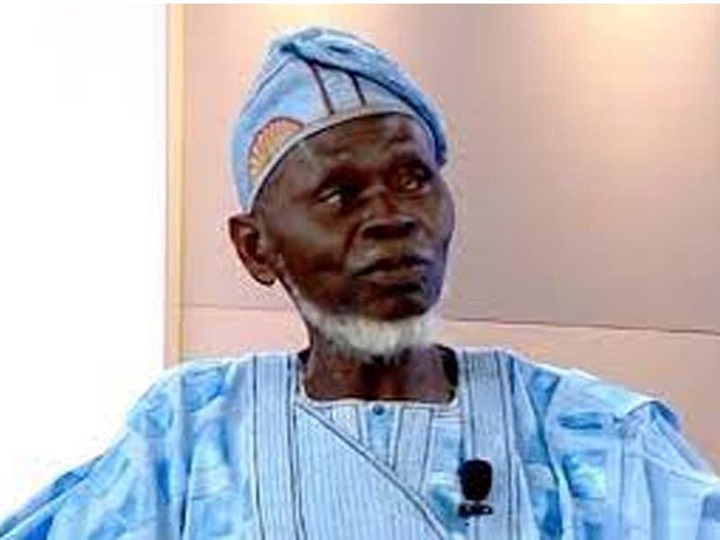 According to report, Lamidi Apapa, the acting national chairman of the Labour Party (LP), attempted to talk on behalf of the Labour Party, but he was embarrassed and authorized to leave the court room. Peter Obi, the Labour Party presidential candidate, was the only one that the court needed because he's the first petitioner.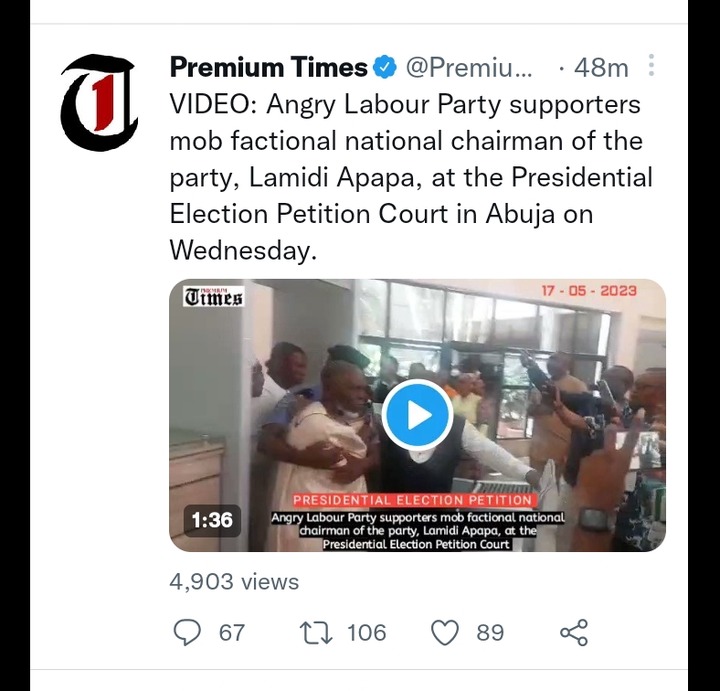 The Presidential Election Petition court declined to recognize Lamidi Apapa and other member of the Labour Party other than the first petitioner, Peter Obi, who was there. Immediately Lamidi Apapa entered the court room and settled down, they requested that he vacates the seat, but he refused until he was dragged out and the crowd started calling him thief and other names.
Click here to watch the video clip. Kindly share your reactions the comment section below.
Source: Premium Times
Fashionistablog (
)