Canadian rapper Drake's $400k (184m) Swedish mattress by Hästens sparked intrigue and astonishment among fans
Fans' reactions ranged from scepticism over the mattress's true value to questioning its impact on sleep quality
The luxury bed, made with horsehair and stingray skin, ignited discussions on wealth disparity and societal priorities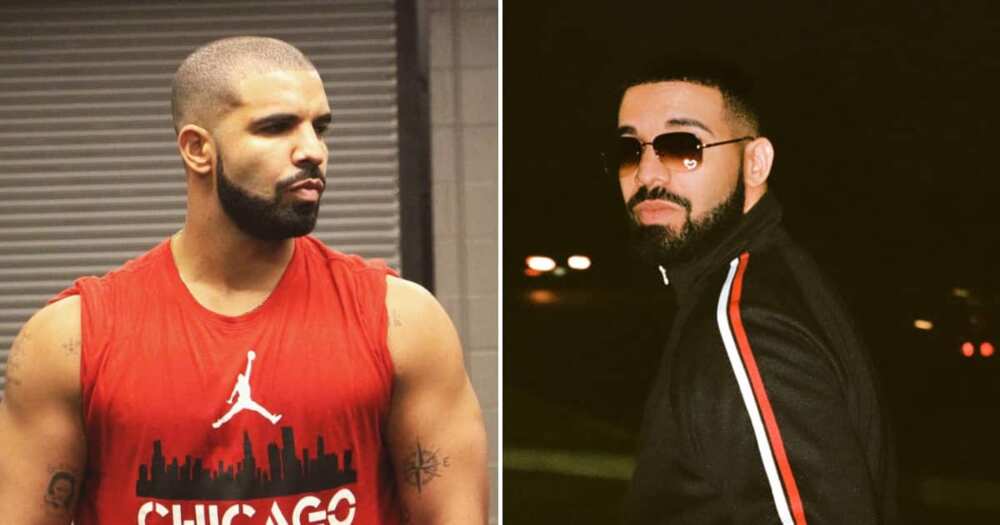 Canadian rapper Drake has once again made headlines, and this time it's not for his chart-topping hits or lavish lifestyle. The spotlight is on his bedroom, where he rests upon a handmade Swedish mattress worth a staggering $400 000.
The mattress, created by the renowned company Hästens, has garnered attention for its exorbitant price tag and exclusive availability. According to The Guardian, the bed sits alongside other opulent features in Drake's apartment, such as a jukebox and a crystal chandelier.
HipHop blog, @DailyLoud shared a tweet on the rapper's bed saying:
"Drake sleeps on a $395 000 mattress made out of horse hair and stingray skin "
Fans were astonished and confused by Drake's lavish slumber choices, remarking on the wild expenditures that rich people make.
@SmurfusAurelius said:
"Plot twist… it's really just a regular mattress that the company says is whatever it is and put a hefty price on it because rich people buy sh!t because it's "expensive and exclusive"."
@sakura_112211 tweeted:
"Can such a mattress improve sleep quality?"
@Reggie_FBK said:
"This is wealthy wealthy because who ever heard of anything made from stingray skin hahaha."
@yeh0shua_ said:
"This the bougiest sh!t I've ever read iml."
@itchypooper said:
"Half a million Americans sleep on the street every night."
@LyfeIzWeerd commented:
"Tax the rich."
Black Panther actor Michael B. Jordan says Drake is better than Jay-Z and Tupac, but hip-hop heads disagree
In other stories, Hotnewsdrop.com reported actor Michael B. Jordan saying Drake is a better rapper than Jay Z.
Michael B. Jordan says Drake deserves the Greatest of All Time (G.O.A.T.) title more than Tupac and Jay-Z.
According to All Hip Hop, Michael made the controversial statement when he and his Creed III co-star Jonathan Majors debated who the best rapper was during an interview with Complex. While Jonathan contemplated whether to crown Jay-Z or Tupac as the greatest rapper of all time (G.O.A.T), Jordan was sure of his pick being Drake.
Source: Briefly.co.za