The former minister of education, Obiageli Ezekwesili, has called on President Muhammadu Buhari to hand over the mantle of affairs to her.
Ezekwesili, a minister under ex-President Olusegun Obasanjo's administration, stated this via a tweet on Wednesday, May 17.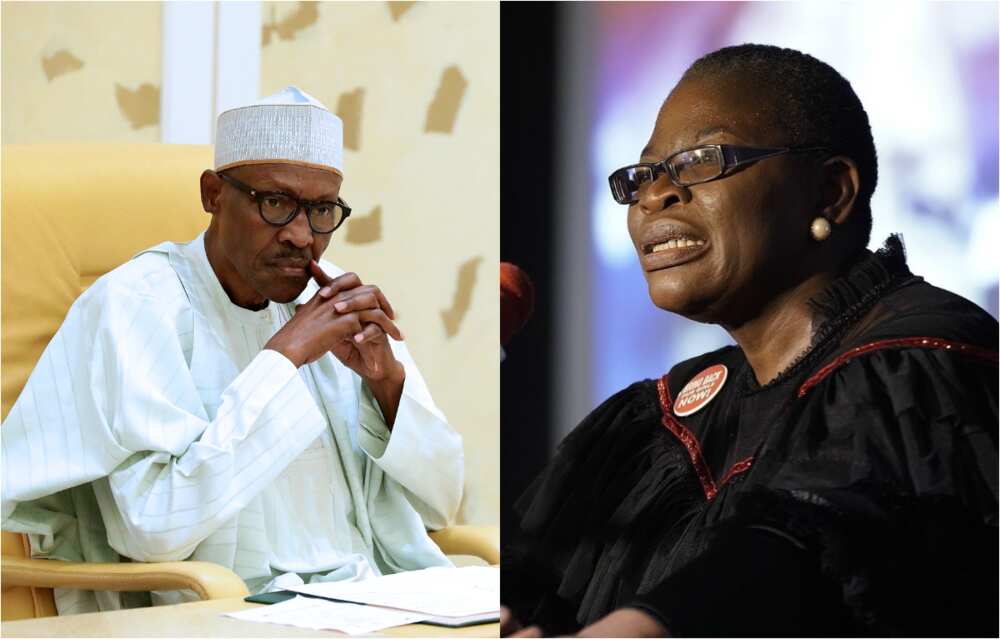 She wrote:
"Let's ask the ineffectual Commander-in-Chief of the Nigeria Armed Forces @MBuhari to swiftly hand over power to me so I can satisfy his supporters cry on his ignoble failure to secure the country, citizens and residents of Nigeria.
"I welcome their vote of confidence in me."
Ezekwesili's tweet is on the heels of several outcries by supporters of the President who complained about his failure to secure the country and its citizens over the run of two tenures.
Meanwhile, netizens were quick to react to her tweet, supporting her perspective about the administration of President Buhari.
Netizens react to Ezekwesili's tweet
Austeen Ojie, with the Twitter handle @AusteenOjie, stated that despite the hardship and mismanagement in governance, some of the President's supporters are still willing to vote for him.
He said:
"In spite of his supporters' pains and cries, they will still be willing to vote for him again and again if he is to contest for president. They love their chains."
Ada Agina-Ude said:
"My sister you would have done much better than the man. You're not in the same league at all."
Contrastingly, Oluwasegun Ewete said:
"You fantasize too much of yourself Ma.
"Kindly be reminded we have NO RECORD of your achievements while in office, neither can we see any policy impact.
"Your ordeal on campaign funds accountability is still questionable. and you want Jubril Al-Sudani to handover 2 u?"
Source: Hotnewsdrop.com