The Factional Chairman of the Labour Party, Mr Lamidi Apapa, has said that he would have died in court today after he was mobbed, noting that it was God who saved his life today.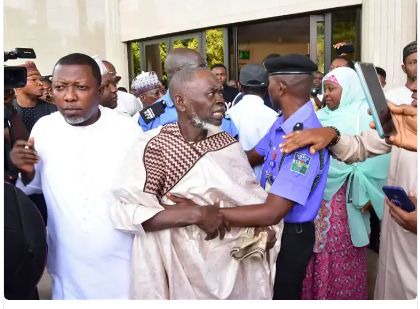 Speaking further, Mr Apapa noted that he sensed trouble before the court began its proceedings, after the Director General of Obi Campaign Organisations, Mr Akin Osuntokun refused to stand up for him to sit down on a chair that was reserved for the chairman of the party.
The factional Labour Party Chairman made this disclosure while addressing newsmen after he was released from protective custody by the police and other security operatives, Vanguard paper reported.
Furthermore, he explained that he was only in the court to assert himself as the Acting National Chairman of the party and also to know the situation of things at the court, but they pounced on him, removed his cap.
Speaking about collecting money from the APC to work against Peter Obi, he denied the allegation, stating it clearly that he never collected money from Bola Tinubu or APC to scuttle Peter Obi's petition in court.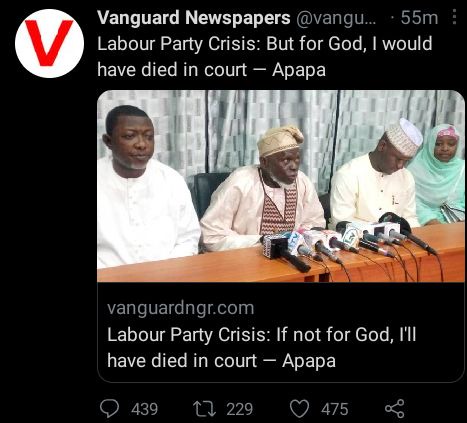 In addition, he claimed that he has contributed more to the party than Peter Obi, noting that he has been a member of the Labour Party for 21 years. Apapa went on and made it known that apart from money, there is nothing Obi has that he(Apapa) doesn't have.
What is your take on this particular statement that was made by Mr Apapa? You can drop your comments and opinions below.
Ebukajp150 (
)