As the legal battle between the Labour Party (LP) and All Progressives Congress (APC) over the outcome of the just-concluded presidential election commenced at the Court Of Appeal sitting in the Federal Capital Territory (FCT) on May 17th. The labour party Spokesperson, Kenneth Okonkwo has come out to disclose that Peter Obi's legal team Said that the Independent National Electoral Commission (INEC) has refused to give Them 70% of the evidence which they are required to give by law.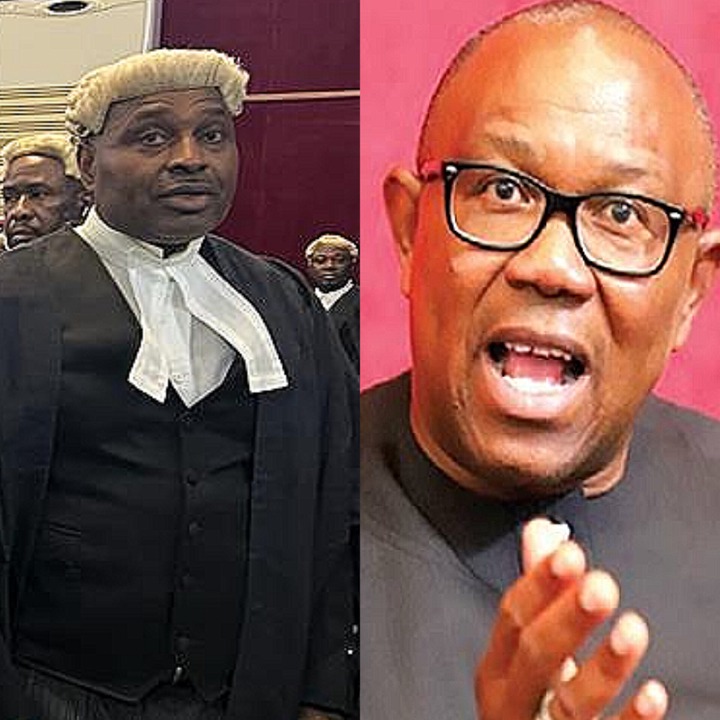 Kenneth Okonkwo disclosed this his official Twitter handle few minutes ago.
Quoting the original statement released on Twitter by Kenneth Okonkwo, he said; "The Peter Obi legal team has revealed that INEC refused to give the Legal team 70% of the evidence which they are required to give by law. If they do not have anything to hide, why are they not giving us the required evidence as they should. In the case of Rivers State, the REC blatantly refused to give us anything. However, God is in control. We are on it".
Check out Below for the screen capture of the original statement released by Kenneth Okonkwo his twitter handle;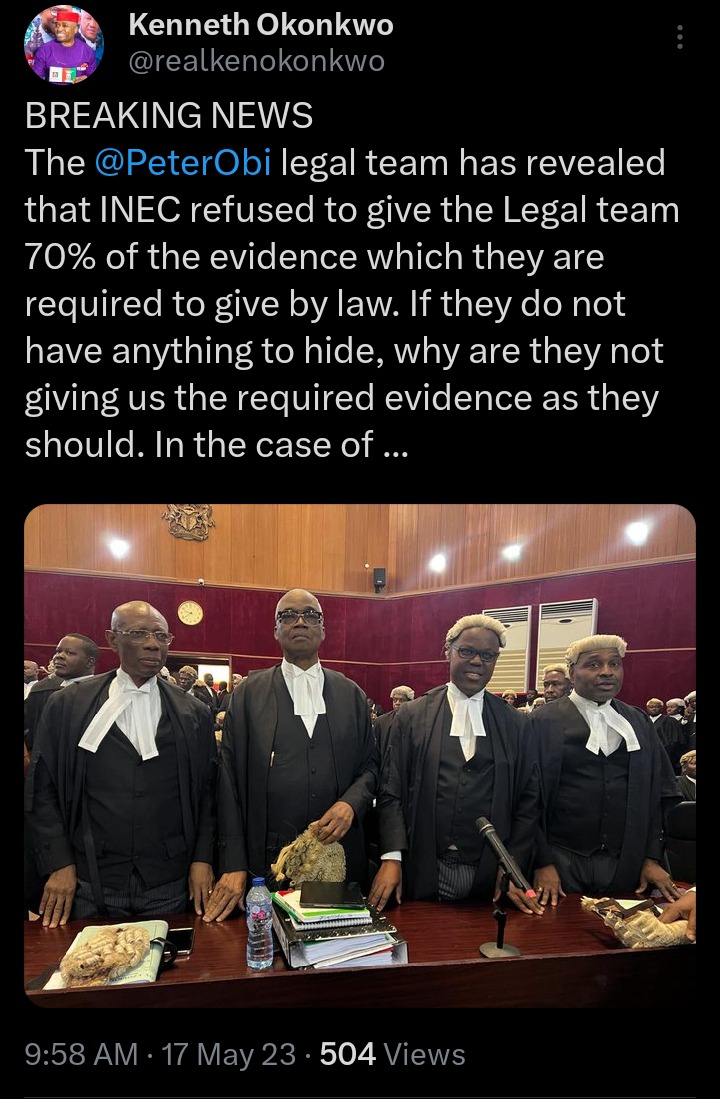 Over to my dear esteemed readers, what do you people have to say concerning this post? Kindly drop your respective opinion below the comment section.
Okotie_ (
)