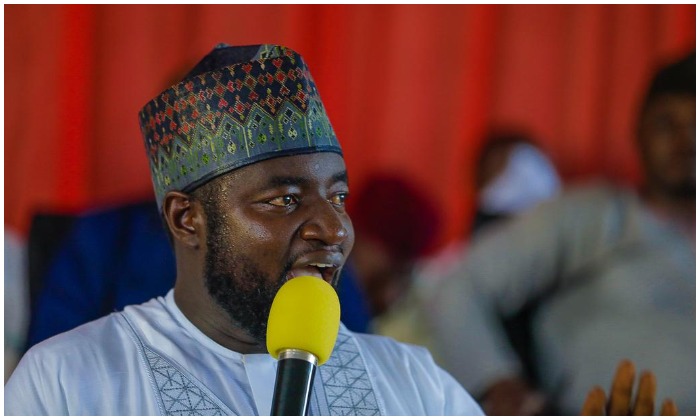 According to Punch In the run-up to the general election in 2023, the People's Democratic Party plans to launch investigations into alleged anti-party behavior on the part of some of its members.
On Tuesday, following its 571st meeting, the Umar Damagum-led National Working Committee decided to form a committee to look into all instances of reported indiscipline and anti-party behavior by some party members before and during the elections.
According to a statement issued on Wednesday and signed by Debo Ologunagba, the PDP's national publicity secretary, the NWC's decision is a continuation of ongoing efforts by the national leadership of the party "to instill discipline as well as achieve a comprehensive reconciliation in the party."
This resolution of the NWC is in accordance with its authority under Sections 29 (2) (a) and (b) and Sections 31 (2) (c), (d), and (i) of the PDP Constitution (as revised in 2017), according to part of the statement.
As a result, the NWC today orders that no party organ at any level shall go through with any disciplinary action against a party member without first giving due attention to and taking into account the requirements of the PDP Constitution (as revised in 2017).
As we work together to achieve long-term peace, discipline, and unity within our party, the NWC charges all members to stay committed to the values of our party as a democratic organization guided by its rules, regulations, and constitution.
Since taking over for the suspended National Chairman, Iyorchia Ayu, a member of the working committee, confided in The Punch that the wave of contentious suspensions of important party figures by certain state chapters has not gone over well with Umar Damagum, the acting National Chairman.
"A party that is still licking its wounds from the unfair treatment it received during the 2023 elections cannot become mired in careless infighting. The PDP is a pro-law-and-order party. Our constitution outlines the procedures for penalizing members. We have seen National Executive Committee members suspended at the ward level during the last two weeks. This is incorrect because only NEC may expel a member, as the speaker claimed.
At a reception for PDP governors-elect last week, former vice president Namadi Sambo bemoaned what he called the foolish suspension of party members by the Kaduna State chapter of the PDP. The Punch had just reported on this.
Ahmed Makarfi, a former governor of the state, was suspended two days after that appeal by the ward administration of his Tudun Wada Ward in the Makarfi Local Government Area.
Later, the national leadership would reverse the suspension, stating that "the claimed decision and action of the Tudun Wada Ward Executives which touches on questions of discipline, the NWC now proclaims, after carefully considering all the issues made by the Ward Executive,
as being in conflict with the articles of the PDP Constitution (as modified in 2017) and as being void and without force or effect.
The party cited Section 57(7), which states that "Notwithstanding any other provision relating to discipline, no Executive Committee, at any level, except the National Executive Committee, shall entertain any question of discipline as may relate to or concern a member of the National Executive Committee, Deputy Governor, or member of the National Assembly."
Ochiboylatestnews (
)