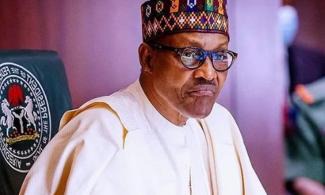 According to Sahara reporters, the attack by gunmen in the Ogbaru Local Government Area of Anambra State on Tuesday claimed the lives of two US embassy employees and the two Nigerian police officers who were with them. Nigerian President Muhammadu Buhari has expressed his sorrow over their deaths.
In a statement sent by his assistant, Garba Shehu, Buhari made reference to this and said he was profoundly saddened to learn about these horrible losses. He also offered his sincere sympathies to the families of the victims.
"I was very saddened to hear about the killing of the embassy staff and our policemen who were with them," he said. I offer the nation's condolences for the tragic tragedy during this difficult time for the families of those deceased, the American Embassy, and the Nigeria Police Force, NPF.
Recall that on Tuesday, armed men ambushed a convoy of diplomats conveying representatives of the US Embassy to Anambra on a humanitarian trip.
Four individuals were slain by the gunmen at the Amiyi-Eke Ochuche axis in the Ogbaru council area, including two police officers.
The perpetrators lit a fire on the victims' dead corpses.
Shehu's statement further referred to the deaths of several people in the Bwoi District of the Mangu Local Government Area of Plateau State, as well as those of several villagers in the villages of Adaka in the Makurdi Local Government and Ijaha in the Apa Local Government Area of Benue State, as tragic, and it showed the president's determination to see that the murderers were brought to justice.
We share the sorrow of the American Embassy, the Nigerian Police Force, and our people in Plateau and Benue, the statement added, adding that we are dedicated to finding the attackers and prosecuting them. May God provide their families with the fortitude to endure the tragic losses.
Ochiboylatestnews (
)