According to the Labour Party's Lagos State chapter, no fewer than 20 attorneys and other legal specialists have offered to assist the party and its candidates in recovering their purportedly stolen mandates.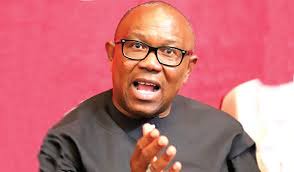 The party disclosed that a legal team had kindly offered to assist candidates who felt they had been treated unfairly in the wake of the state's general elections on February 25 and March 18 during a meeting with several candidates who ran in the most recent contests.
The spokesperson stated, "We are fortunate to have a dedicated group of professionals and lawyers who are willing to volunteer their expertise and services at no cost. They aim to aid our candidates in reclaiming the mandates that were unjustly taken away."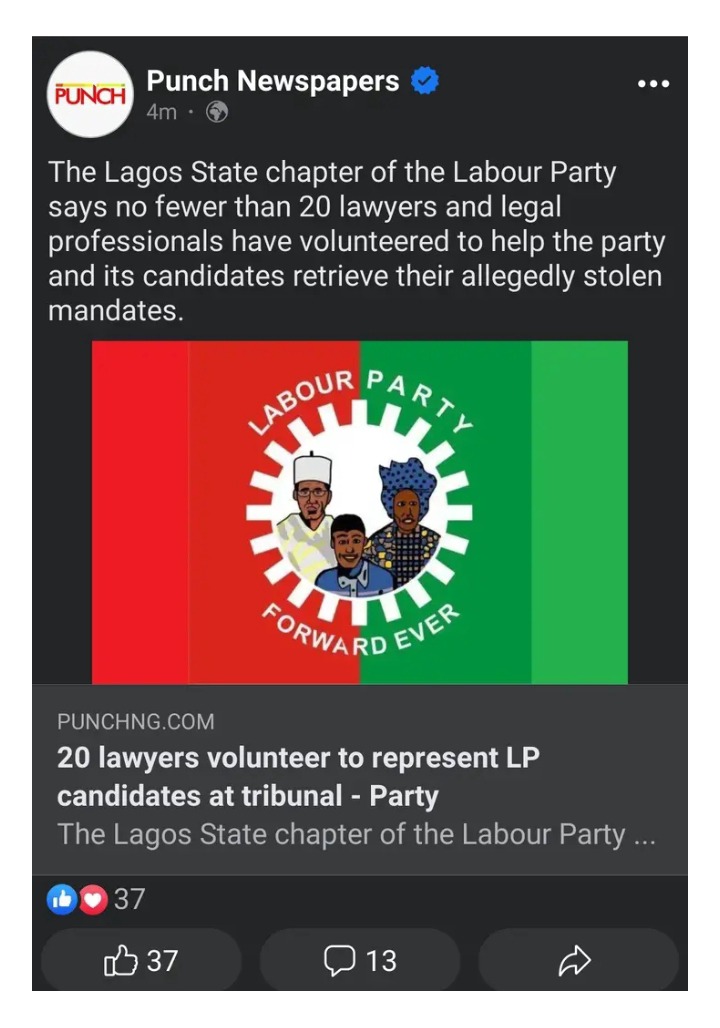 The news headline has generated mixed reactions among the Facebook users. Kindly read some of the reactions from Nigerians that commented below the news on Facebook:
Those lawyers want to capitalize on their mumuness and drain them of their remaining little account balance.
This is wasting of money… and it's against obi's preaching. Why 20 lawyer when only two lawyer can do the job perfectly
Carry go, Obi must recover his stolen mandate from them
A great and laughing tussle between the 3rd position and 2nd position candidates. Nothing will stop our inauguration slated for May 29 ooooooo.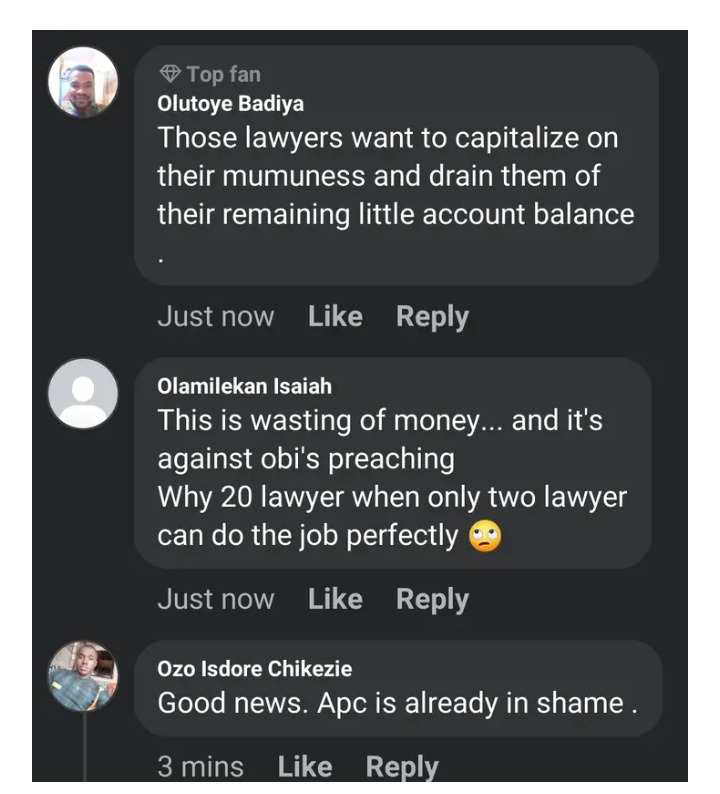 What is your opinion on this matter? Kindly drop your comment in the box below, and share the post.
Sources: Punch paper
AbCandy (
)