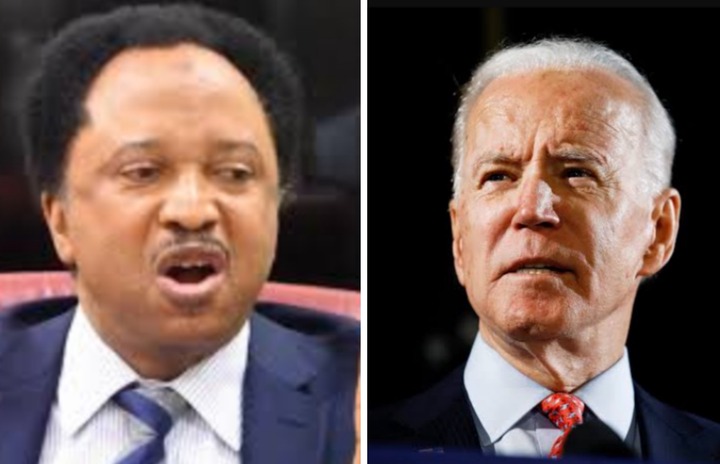 A few hours ago, former Kaduna Lawmaker, Senator Shehu Sani took to social media to call out the Joe Biden-led United States Government over a phone conversation it had with Nigeria's President-elect, Asiwaju Bola Ahmed Tinubu.
Recall that in an official statement released through the office of the Secretary of State, Anthony J. Blinken, the US Government announced that it had called Tinubu to discuss how to strengthen relational ties on security and economy between both nations.
According to the statement, Blinken revealed that the US Government is looking forward to working with the Tinubu administration once it is sworn into office.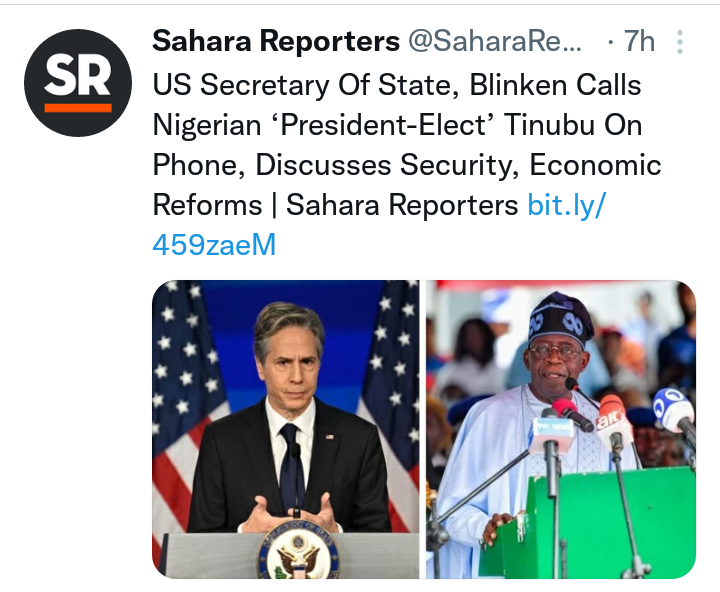 However, in a reaction posted on his verified Twitter handle a few hours ago, Senator Sani, who is a prominent member of the Peoples Democratic Party (PDP), accused the Joe Biden administration of speaking from both sides of the mouth and contradicting itself in the bid to please both the government in power and those in opposition.
Going further, the former Kaduna lawmaker described it as strange that the same United State Government that slammed a visa ban on some Nigerian individuals it accused of rigging during the 2023 general elections in Nigeria, was turning around to announce that it put a call through to one of the major winners of the same election.
He then went on to opine that the Joe Biden-led American government may be acting out of uncertainty as to what the outcome of the ongoing Elections Petitions Tribunal will be.
See a screenshot of his tweet below: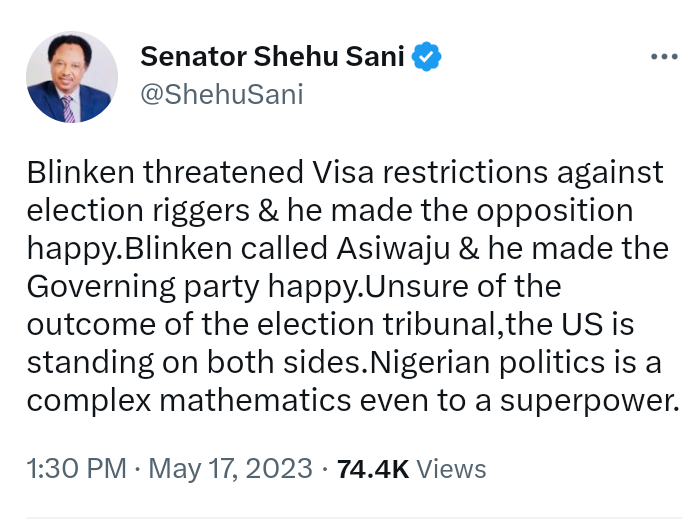 SOURCE: TWITTER.
FranklySpeaking123 (
)