It should be recalled that in a May 5 appeal, the Peoples Democratic Party (PDP) and Atiku contended that televising the court proceedings would boost transparency and facilitate citizens' faith in the judicial process.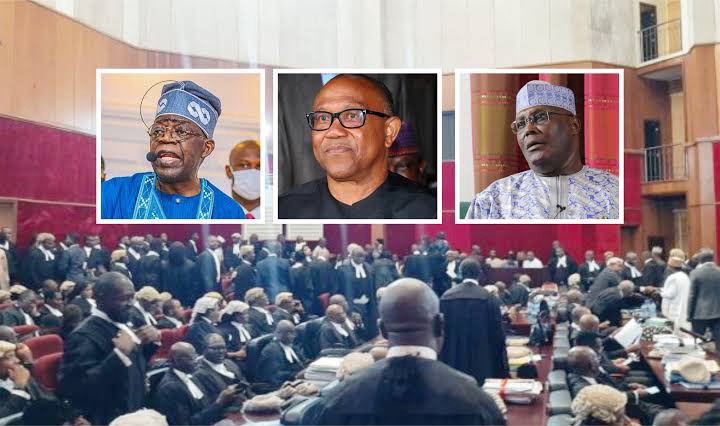 According to a report from Sahara Reporters, it will interest you to note that Bola Tinubu, the president-elect, and the vice president-elect, Kashim Shettima have described the application by PDP and Atiku Abubakar for a live broadcast of proceedings as tril and a bid to waste the court's time.
It was gathered that the PDP and Atiku expressly implored the court for an order directing the court's registry and the parties on processes for admission of media practitioners and their equipment into the courtroom in their application for a live telecast of the court proceedings. It will interest you to note that INEC in its counter affidavit filed earlier prayed the court to reject the application by Atiku and his party.
But on Monday, Tinubu and Shettma requested the Presidential Election Petition Court (PEPC) to reject the motion, arguing that the court is not a stage where the public should be entertained. With all due respect to the petitioners, the motion constitutes an abuse of this honourable court's procedures, according to the replies.
This was stated in a joint answer submitted on Monday by their team of solicitors, which was chaired by Chief Wole Olanipekun (SAN). The document emphasized the reason why a petitioner who wanted a speedy hearing would apply with the express purpose of confusing the court and wasting its valuable time.
They claimed that the relief requested by the applicants was not one that the court could award, according to The Nation. The counter affidavit states that the application relates to a court's policymaking process, which is outside the PEPC's purview in its current configuration.
What are your thoughts on this?
Kingscommunications (
)