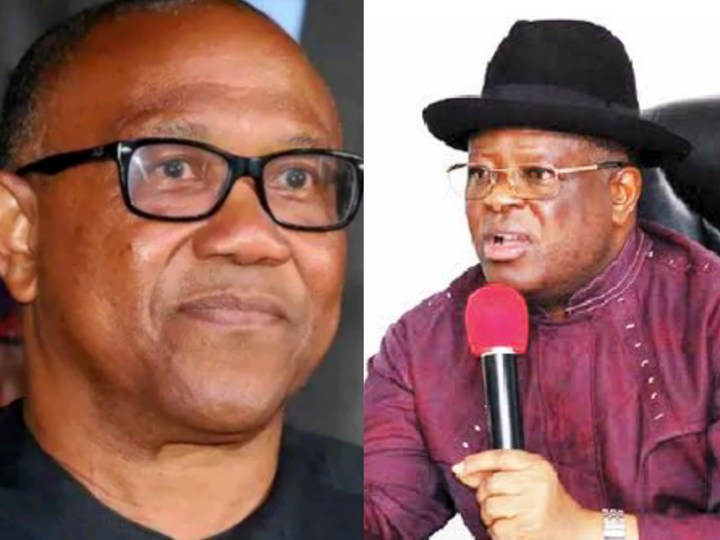 The Governor of Ebonyi State, Dave Umahi has queried the reports by the BBC that the Presidential candidate of the Labour Party, his excellency, Mr. Peter Obi won the election in Rivers State. Governor Umahi stated in an interview with Channels Tv that Obi has not been able to prove that he won the 2023 election. 
He asserted that the Labour Party claiming victory at the polls have not shown the evidence of victory at the polling units in which they have won. He also challenged them to come on TV stations and prove to Nigerians how they won the Presidential election. 
He said, "Let me correct this impression, the BBC cannot be the one telling us that the Labour Party won the election in Rivers state. For me, it's quite insulting, the elections were held in most of the polling units and the results are there. The BVAS is there and the IREV are there, why should the candidate of the Labour Party and their party members be the ones talking about rigging, nobody has been able to prove it. 
Sometimes when people's expectations are cut short by God, they go the other way and say such things. Why is it that Peter Obi has not been able to prove that he won the election? People are just acting without knowledge, if you say you won the election. Why can't you put the figure out there and show the public? And say that look we won the election that this is what was in the polling units."
(Start Watching The Clip From Minute 20:07)
MemeOverlord (
)