Afenifere reacts to Buhari's statement that he will inaugurate Tinubu as president on May 29, 2023.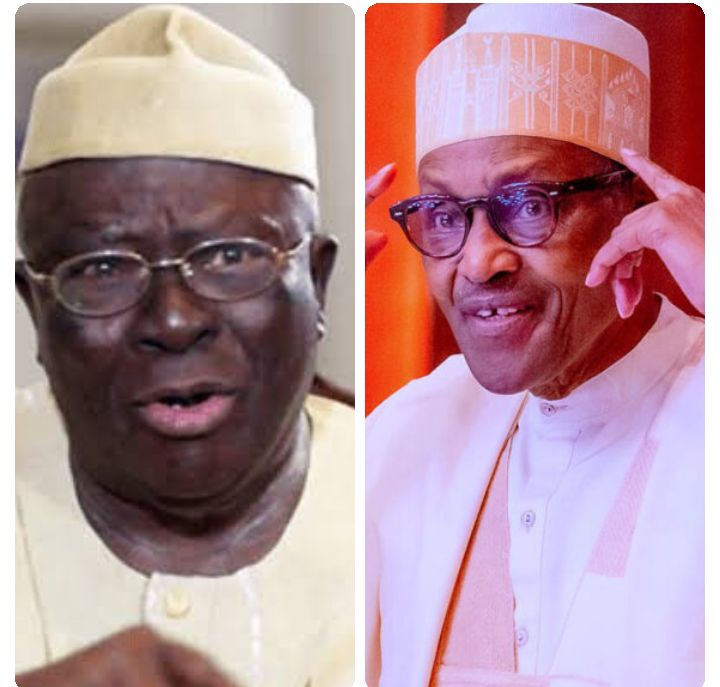 Following the just concluded 2023 general election that saw INEC announce APC Presidential Candidate Bola Ahmed Tinubu as the winner after defeating close opponents Atiku Abubakar of the Peoples Democratic Party and Peter Obi of the Labour Party to become the next president of Nigeria.
Also it should be recalled that both Peter Obi and Atiku Abubakar rejected Tinubu's victory, querying the election process and the performance of the INEC, thereby resulting in going to court.
PANDEF leader Chief Edwin Clark, Afenifere Chief Ayo Adebanjo, Middle Belt Forum President Dr. Pogu Bitrus, Dr. Chukwuemeka Ezeife, a former governor of Anambra State, and Ambassador Okey Emuchay, Secretary General of Ohanaeze Ndigbo Worldwide all made statements in which they criticized President Buhari for publicly announcing that he will inaugurate President-elect Bola Tinubu as President of Nigeria on May 29, 2023, and that there will not be a repeat of the June 12, 1993 presidential poll saga, saying that Nigeria as a country is in a democracy and not a military Junta.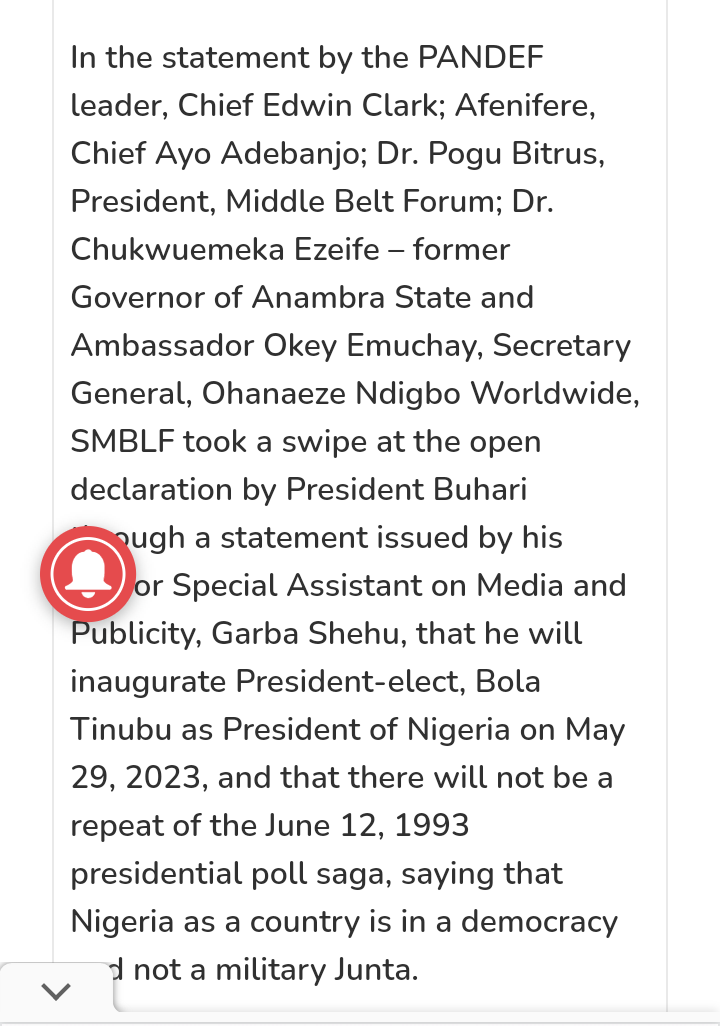 "The President has no right whatsoever to decide who would be sworn into office on May 29, 2023, given that the matter is currently before the judiciary, and the President has no known powers to choose for the Judiciary who will win the case before her," the leaders claimed.
The leaders pleaded with the President to refrain from interfering with the judiciary's work so that Nigeria could be freed from any political unrest.
They said that his comments are unfavorable and disrespectful to a fair trial, and that they also violate the law of the land and intimidate the Lord Justices who would be hearing the case.
The leaders said that statements by the Presidency should be regarded as an indirect attempt at directing the Court as to what it should do on the case."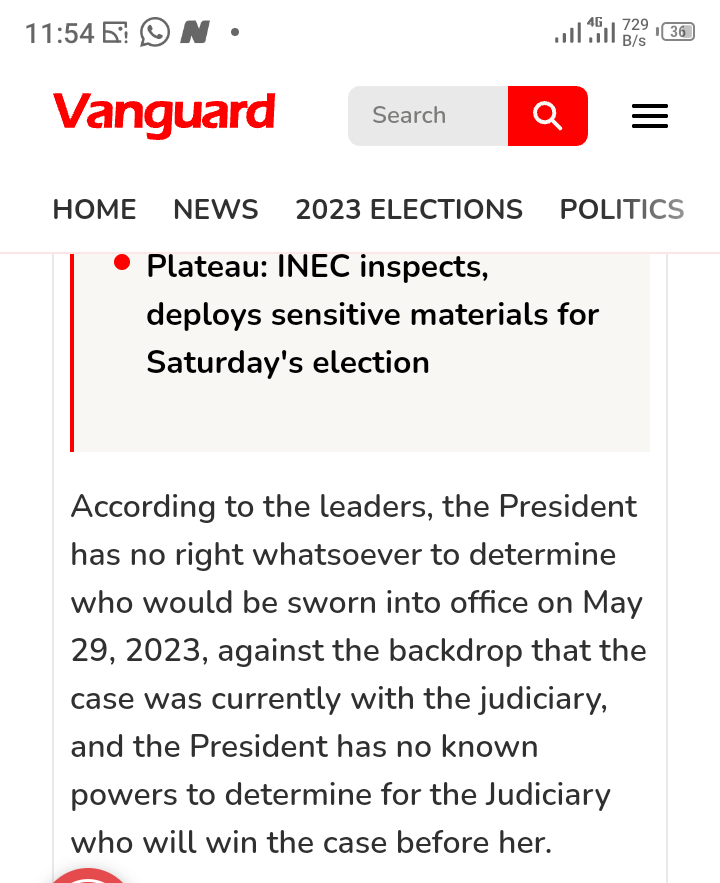 What's your opinion on this? Kindly share your thoughts below.
Source: Vanguard
Daveadex (
)