After Strangling My Wife To Death, I Abandoned The Corpse & Left Out Of Fear&Confusion – Anambra Man
There was chaos in Ezi-Ogwugwu, Otolo Nnewi, and Nnewi North Local Government Area of Anambra State after a man identified as Ikechukwu Obiora killed his pregnant wife, identified as Ebere. It was gathered that the culprit, who got married to his wife last August and is currently in police custody, strangled his wife to death for refusing to open the gate on time when he knocked.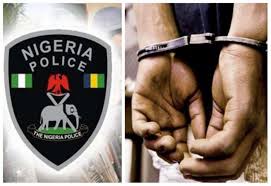 When the suspect was summoned by his wife's family, who were shocked by the incident, he confessed to committing the crime. In his words, he said, "I returned home in the morning of March 2, 2023, and was knocking at the gate, but my wife did not open the gate immediately."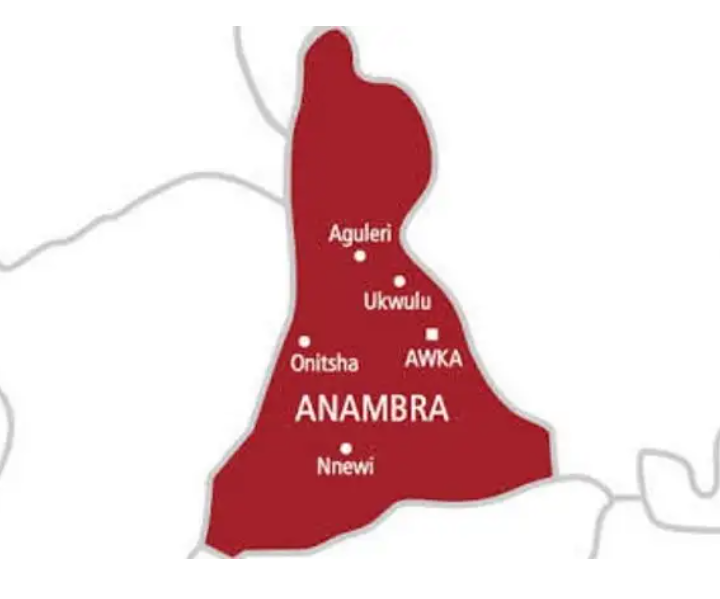 "In that anger, I started shouting at her." I first slapped and hit her from the gate to the house before angrily grabbing her by the neck and strangling her.
"I couldn't believe what happened because I never expected that such actions would lead to her death."
"I eventually abandoned the corpse and left out of fear and confusion, after confiding in a few persons from whom I sought advice on what to do."
He added that it was his mother who called and informed his in-laws about the death of their daughter.
A source close to the family further revealed that the couple had been having serious cases of domestic violence in their home before the recent one that led to the wife's death.
Screenshot: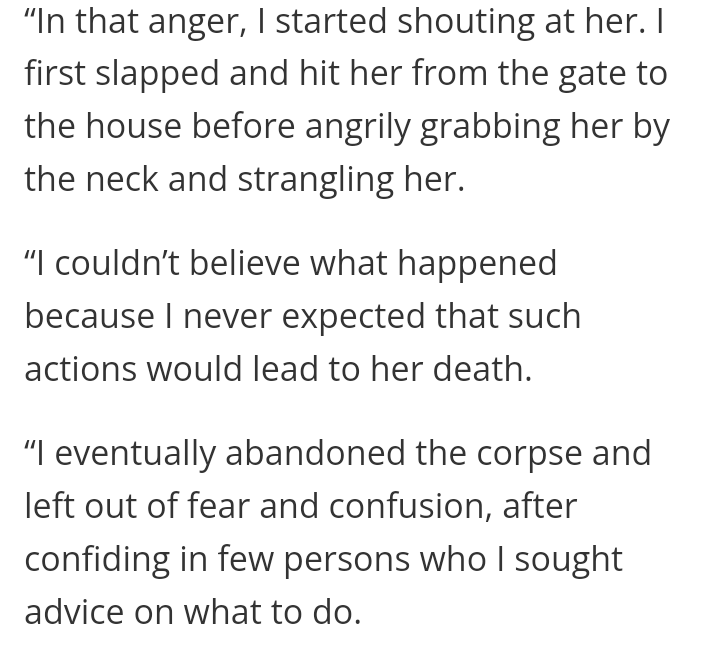 Share your thoughts on this information.
Source: Punch paper.
Euphoric (
)