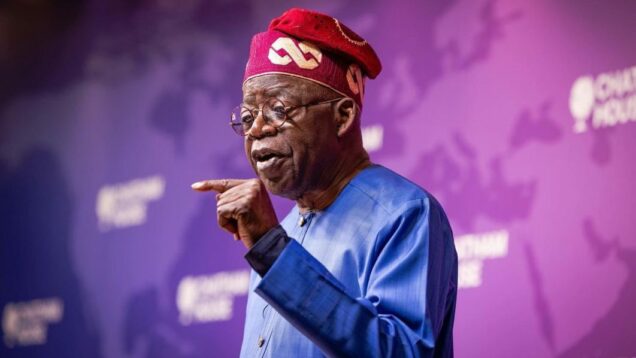 The Association of Retired Heads of Service and Permanent Secretaries (ALARHOSPS) has congratulated Asiwaju Bola Tinubu on his election as the next president of Nigeria.
In a joint statement signed by Dr Femi Olugbile,  President and Mr Jafar Sanuth, Secretary of the Association, ALARHOSPS commended the President-elect for the victory at the polls, which is a testament to his wide acceptance across the states and the six Geo-Political zones of Nigeria.
According to the statement, the victory is a confirmation of his antecedents as a firm believer in democratic values and ideologies, which he stood for and fought for over the years.
"We are not in doubt of your competence, capability, and capacity to deliver, because your antecedents as a former Governor of Lagos State,  who through his well articulated policies and programmes as well as the State master plan made Lagos the 5th largest Economy in Africa today.
"Asiwaju Bola Ahmed Tinubu's capacity as a pathfinder is unprecedented, he has the vision to  discover budding potentials that will deliver quality service to this nation," the association said.
While praying for the continued success of the party in subsequent elections, the Association urged Lagosians to also vote continuity of governance in Lagos, through the re-election of Governor Babajide Sanwo-Olu and Dr Femi Hamzat, to further complete all the good works of the APC government in the State.
The Association prayed for God's guidance,  divine health and outstanding wisdom for the President-elect and assured him of their cooperation and support in all areas of human capacity during his tenure of Office.