"APC Thugs Invaded Polling Units at the Watch of Security Agencies" – Says Governor Tambuwal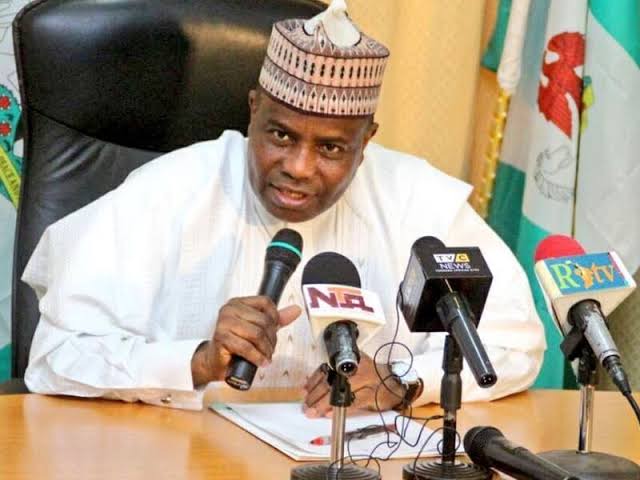 Sokoto State Governor and the Director General of the Peoples Democratic Party presidential campaign, Aminu Waziri Tambuwal, has accused the ruling party of using thugs to disrupt elections.
Governor Tambuwal alleged that some APC-sponsored thugs targeted polling units where Peoples Democratic Party were winning overwhelmingly used violence to render the voting process inconclusive.
He also lamented that the incident occurred in the presence of security agencies who refused to intervene.
He said, "All of you know what happened last Saturday. We were winning overwhelmingly before the APC thugs invaded the polling units at the watch of security agencies. These thugs rendered most of the election in many polling units inconclusive."
In light of these events, the PDP Campaign DG declared that the party will not tolerate any further attempts at election rigging. The party reaffirmed its commitment to abide by the nation's electoral laws, but emphasized that it will take a firm stance against any attempts to subvert the will of the people.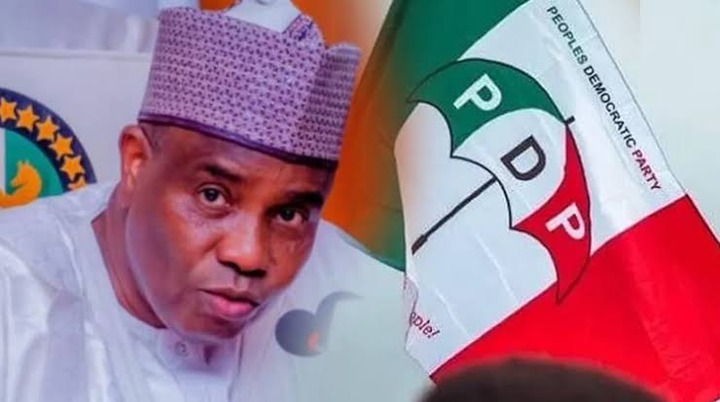 Governor Aminu Tambuwal also called on the relevant authorities to ensure that future elections are free and fair, and that security agencies remain impartial and professional in the discharge of their duties. In his words: "Our party the PDP, therefore resolves that in as much as it remains a law-abiding political party conducting its affairs strictly within the ambit of our nation's electoral laws; the party will henceforth resist rigging."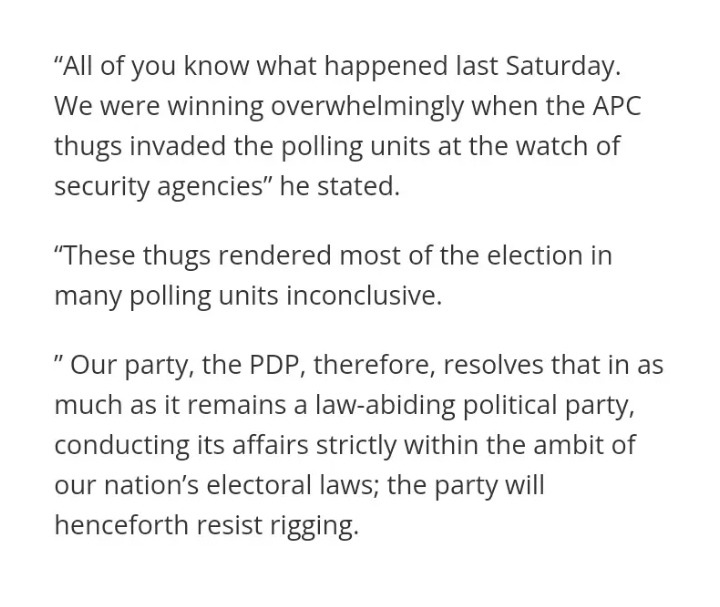 Meanwhile, the presidential candidate of the Peoples Democratic Party Alhaji Atiku Abubakar has promised to challenge the outcome of the elections in court. He alleged that the electoral process was rigged in favour of Bola Asiwaju Ahmed Tinubu of the ruling party.
Source: The Punch
PenGame999 (
)