Nigerian actress Mercy Aigbe spoke on behalf of citizens with her demand for reformation in the country's legislative body
The screen goddess highlighted the supposed system of things in the country's Senate that seems to be corrupting the government 
Mercy questioned why ex-governors always want to secure a position in the Senate, explaining that the cycle will not allow the country move forward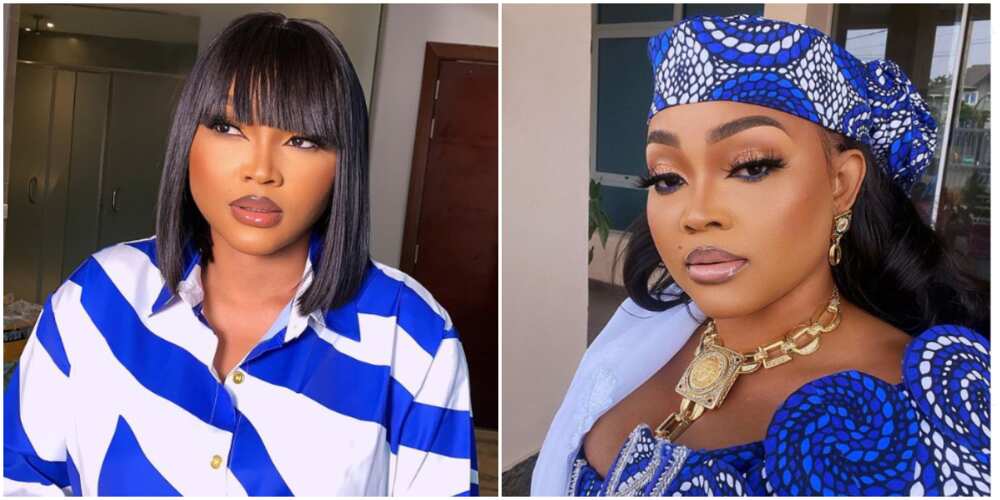 "If we want to get it right with the presidency, we must start with the legislative arm of government! Enough is Enough!
Nigerians react to Mercy's post
"Some people have spent 20 plus years in senate !!! Likeeee."
I agree with you. We must do it right with the house of reps and Senate
"I support any policy that bans ex governors from contesting for Senate. The greed is too much."
"Can we start from the likes of Femi Gbajabiamila pls, this man has been in the house for over 20 years now!!!! Power MUST change hands! It's no longer business as usual ."
"I can't phantom this nonsense!! Cos why the hell was Gbenga Daniel allowed to run for senate in Ogun State?! After all the looting, killings, thuggery and corruption during his regime and To think that he even won‍♀️ Omg!
"When will this Yoruba nation ever be able to differentiate btwn what is right or wrong and stop re-electing ancestors? We need fresh air Tori olorun!"
"When obi win we're going to tackle that they must go and rest."
Fans react as Mercy Aigbe, and Adekaz continue to bomb IG with romantic clips
Source: Hotnewsdrop.com