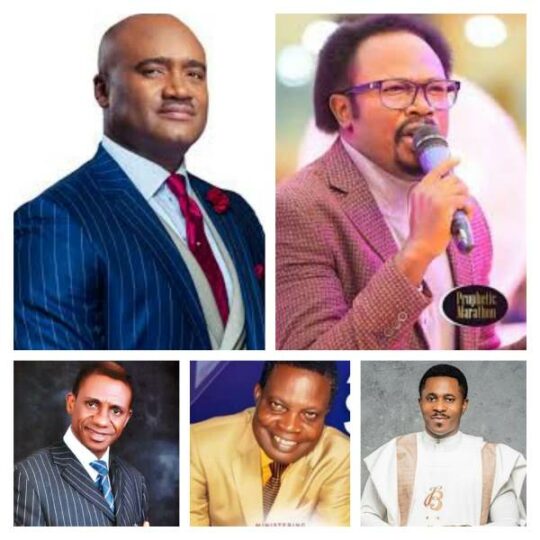 The presidential election in Nigeria has been concluded and a winner announced. That person is Asiwaju Bola Tinubu, the presidential candidate of the All Progressives Congress (APC). He is now the president-elect.
In the build up to the presidential election, there were lots of prophesies flying here and there as to who would win the presidential election.
Some pastors prophesised rightly that Tinubu was going to win the election and there were lots of attack on them by Nigerians who go by the name 'Obidients.'
Below are the pastors:
1. Pastor Paul Adefarasin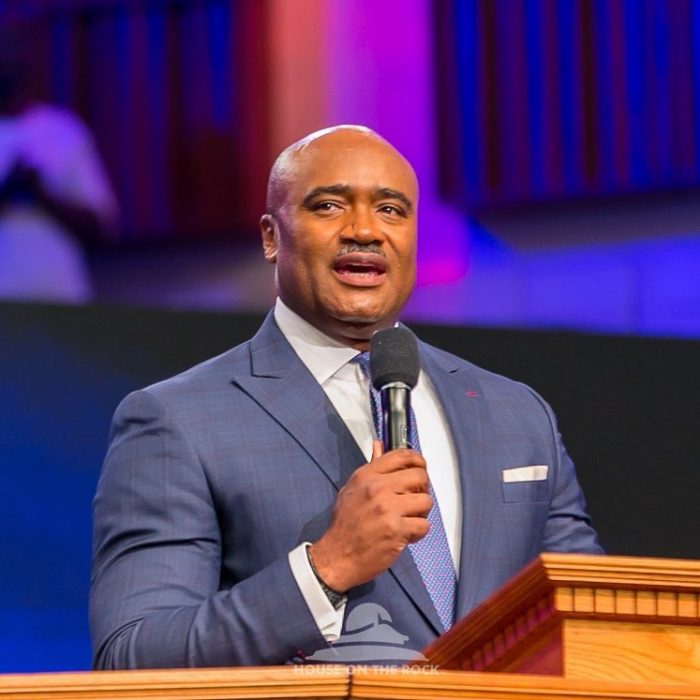 Pastor Adefarasin is the Senior Pastor of House on the Rock. He is a flamboyant minister and hardly delved into the world of politics, but few days to the election, he claimed God spoke to him about the outcome of the election and he passed the message to his large congregation through a parable.
In a viral video, Adefarasin was seen telling his congregation that the elections might not go as they expected.
While citing a parable, he said "Saul will come before David", but encouraged the people to pray for a peaceful transition of power.
"Here is the parable. Saul came before David; David did not come before Saul. Saul will come, and David will come after," he said.
"And hold it for a moment, Saul was not all that bad. He didn't start out bad. He actually started out as a prophet and he did a lot of good, because he had half a heart. David had a whole heart, and it was necessary that he come after," he said.
Many took the parable to mean that Tinubu represents Saul while Obi represents David. They attacked Adefarasin for supporting Tinubu. Even members of his church attacked him and called him name, but the cleric said he stood by what God told him and it came to pass.
2. Prophet Joshua Iginla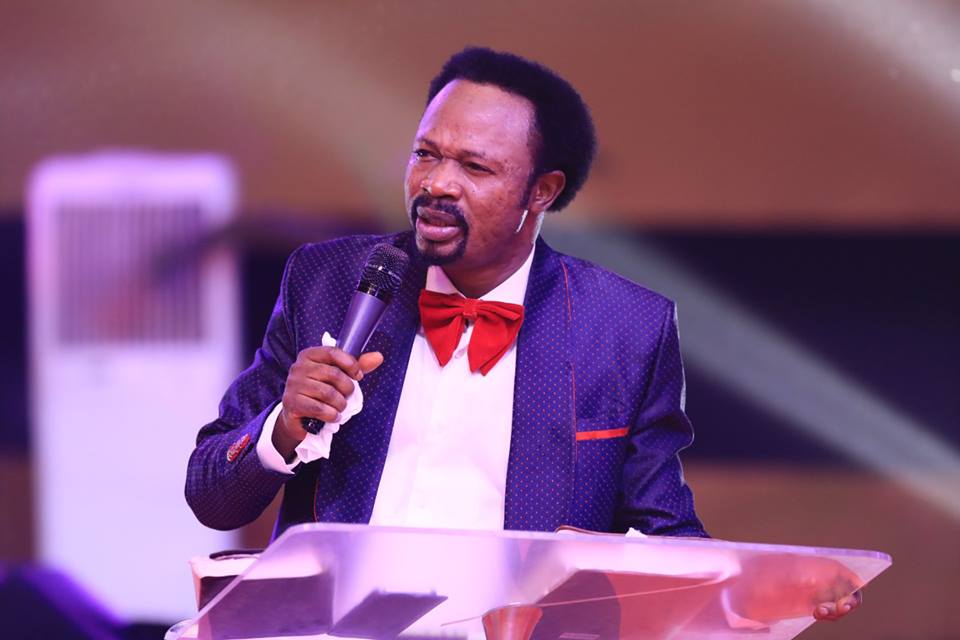 Interestingly, the prophetic message of Prophet Joshua Iginla concerning the emergence of  Tinubu as the winner of the 2023 presidential election has been confirmed.
The clergy with the prophetic mantle and Abuja-based General Overseer of Royal Champions Assembly in 2021 said the 2023 election will be a year of mystery and that only God could stop Tinubu's presidential ambition.
Also in 2022 and 2023, he revealed that there would be a win and gain here and a loss there and that concerning the presidential election, he sees the most criticized and hated candidate emerging winner under the permissive will of God.
Interestingly, even when most major religious leaders were prophesying something else, he stuck to his revelation that Tinubu is the major factor in the equation of things in the 2023 election.
It would be recalled that the clergyman during his prophetic release for 2022 said God told him Tinubu would be a great factor in the forthcoming 2023 election.
"God said something to me that is very deep. The man called Bola Ahmed Tinubu is a factor in the equation and you can not remove him and you cannot push him aside. You cannot drive him backward or push him aside, except God pull him out of the equation.
"You cannot remove him by human means. If you push him aside, you will know that a factor has been removed from the equation, the only thing that can move him is God. Only God stops him. I'm not speaking in favor of anybody but I'm saying what I've seen and will leave the rest for God," Prophet Iginla said.
And of a truth, the road to Victory for Tinubu in the just concluded 2023 election was tarred with twists and turns. It was a journey filled with betrayals from loyalists. At a point, his victory looks like a mirage but the clergy's message keeps resounding clearly that Tinubu is the major factor in the equation.
The Independent National Electoral Commission Chairman and Chief Returning Officer, Professor Mahmood Yakubu at 4.00am Wednesday, declared Tinubu as the winner of Saturday's Presidential election.
3. Bishop Feyi Daniels
On February 21, few days to the election, a video surfaced online where a Nigerian pastor identified as Bishop Feyi Daniels made a shocking revelation that APC presidential flag bearer, Tinubu would be declared as the next president of Nigeria.
Feyi, a supporter of Peter Obi, while preaching to the members of his church, iReign Citizen, said it was revealed to him that Obi would be crying, red eyed shedding proper tears as he was not going to emerge as the president of Nigeria.
He said that Atiku would not also win the presidential election, asserting that he told Atiku team four years ago that he would never become the president of Nigeria rather he should go home and keep his money.
Feyi concluded that Tinubu would be announced as the next president of Nigeria.
Tinubu was declared winner of the election by INEC and Obi, indeed, shed tears during his press conference on Thursday.
4. Prophet Bisi Olujobi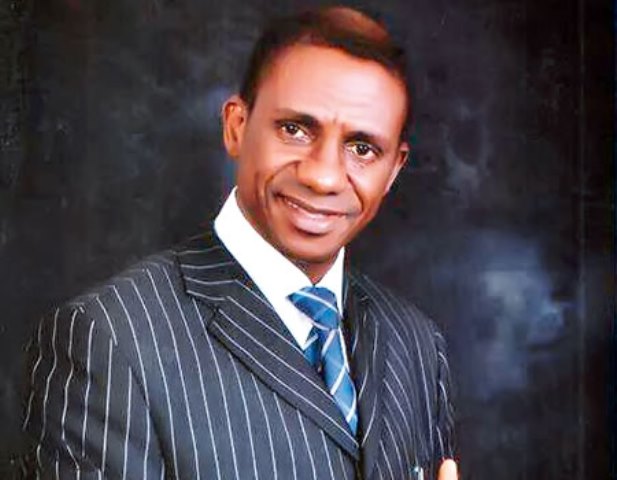 Prophet Bisi Olujobi, on 21 February said he foresaw victory for the All Progressives Congress, APC, presidential candidate Bola Tinubu.
The General Overseer of Wisdom Church of Christ International in Ketu, Lagos said despite the "confusion, intrigues, suspense, uncertainties and many predictions called prophesies from diverse priests", Tinubu will win.
He noted that "Tinubu's victory is certain," but said he would need "wisdom and great restraint as he is fighting a stronger inner conspiracy."
5. Rev David Oyediran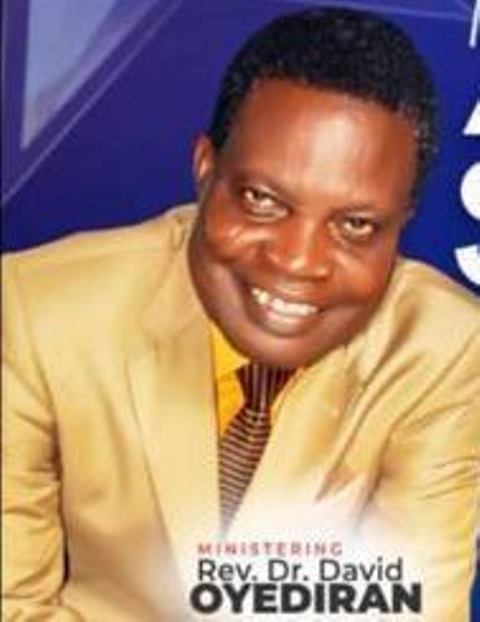 The General Superintendent of Glorious Vision World Outreach Ministries Lagos, Rev David Oyediran had, in one of his ministrations last year, spoke about Tinubu's presidential ambition.
According to the cleric, God told him the APC presidential candidate would rule Nigeria constitutionally.
"God said that among the few people that can provide credible leadership and restore hope to the people of Nigeria is Asiwaju Bola Ahmed Tinubu," Oyediran said.