The Benue State Peoples Democratic Party, PDP, has said it is till studying results of the presidential and national assembly elections and would make its position known after it concludes reviews of the results.
In the statement signed by the State Publicity Secretary and Deputy Director – Media & Publicity, State Campaign Management Committee (2023), PDP, Benue State, Bemgba Iortyom, said the party is dissatisfied with reports of irregularities across the state in the conduct of the election.
The statement reads: "Peoples Democratic Party (PDP) in Benue State views the results from last Saturday's Presidential and National Assembly elections with dissatisfaction owing to reported cases of widespread irregularities across the state.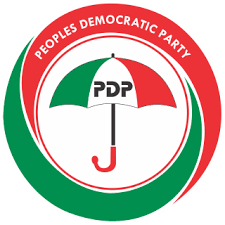 "The party's agents in various polling units in the state have furnished its Situation Centre with reports of serial malpractices and breaches of the Electoral Act during and after the course of voting.
"The party has, consequently, directed its Legal Department to study those reports pursuant to it adopting a position as will protect its interests and guarantee the rights of its members to having their votes count in a free and fair election.
"This position the party will make known very soon."
benuemediaoffice (
)