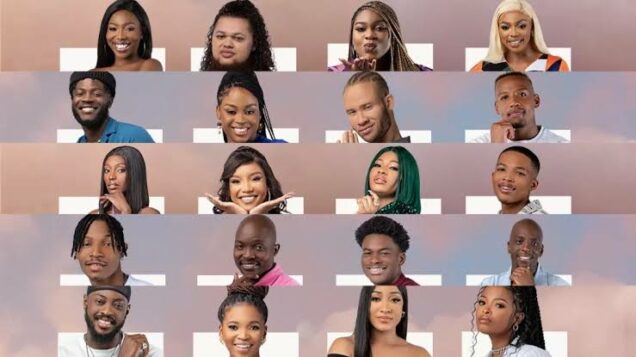 By Nehru Odeh
The race to win the $100, 000 prize has just begun in earnest at the ongoing BBTitans reality show as Big Brother has dissolved the pairing in the house.
This dissolution is currently eliciting reactions from fans of the reality show who consider it a welcome development. Though it is a bitter-sweet situation to many as their favourite housemates had been evicted before this latest development.
For instance, many fans are clamouring for the return of Yemi Cregx, the Nigerian housemate who was evicted on Sunday 5 February 2023 alongside his partner, the petite but smart Nelisa. Many believe Yemi would have been more competitive and showed his skills and talents had he not been paired with Nelisa.
Now the battle to win the highly coveted prize has truly begun. Unlike what obtained when the housemates were paired, the reality show is now an individualistic contest, with all its natural trappings of intrigue, backstabbing, networking, relationships forming and breaking, betrayal and heartbreaks.
Many believe that the unpairing will definitely make the housemates to not just be free but also bring out their best-skills, talents and whatever it takes to win more fans and the $100, 000 prize.
It would be recalled that when Big Brother paired the housemates, many of them, for instance, Sandra who was paired with Theo, never liked the idea. It was her disappointment at the pairing that led to her infamous fight with Olivia. That fight was the beginning of her downfall in the house, as she was evicted shortly after.
The beauty of the BBTitans reality show is majorly that sense of individualism and competitiveness. Now that the housemates have bee unpaired, fans are going to get more vibes and contents from the housemates left in the house. They are indeed going to bring out the fire in them.
This new development, good as it seems, will also see to the early exit of some of the housemates, whose continual stay in the house was made possible by their partners.
For instance, it is the belief of many that Miracle OP would have long been evicted had he not been paired with Khosi, one of the housemates being tipped to win the highly coveted prize. Miracle's many battles with Yemi over Khosi have made many fans dislike him.
No doubt the pairing slowed down the tempo of the game as the housemates were very cautious not to do anything that could have affected their partners negatively. They also acted as checks on their partners. Now that Big Brother has dissolved the pairs, let the game begin.