President Muhammadu Buhari extends his sincere congratulations to the winner of the 2023 presidential election, Asiwaju Bolu Ahmed Tinubu, the All Progressives Congress (APC) candidate.
According to vanguard, Reacting to the results just announced, President Buhari said: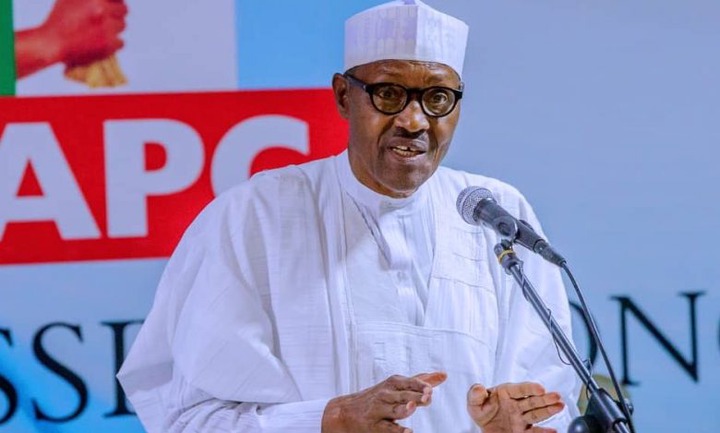 "I congratulate His Excellency Bolu Ahmed Tinubu on his victory. He was elected by the people and is the best person for the job. I will now work with him and his team to ensure an orderly transfer of power."
"This election was the biggest democratic election in Africa. In a region that has suffered setbacks and military coups in recent years, these elections prove that democracy is still relevant and capable of delivering results for the people it serves."
"In Nigeria, the election results show that democracy is maturing in our country. Never before has the electoral map changed so radically in one cycle. In the presidential election, states in all regions of the country have changed colour. Some of you may have noticed my home state among them. The winning candidate was also not in his home state. This is what happens in competitive elections. Votes and those who cast them should not be taken for granted. Every one of them must be earned. Competition is good for our democracy. There is no doubt that the people have made their choice the way it looks today.
"This does not mean that the task was accomplished without mistakes. For example, there were technical problems with the electronic transmission of results. Of course, there are areas that need to be worked on to ensure further transparency and trust in the electoral process. However, none of the problems recorded pose a threat to the freedom and integrity of elections."
"I know that some politicians and candidates may not share this view. That's fine too. If any candidate thinks they can prove the fraud they claim has been perpetrated against them, they should produce evidence. If they can't do that, then we should conclude that the election was the will of the people – however difficult it may be for the losers to come to terms with that. If they feel the need to challenge the election results, they should do so in court, not on the street.
"The latter, however, means that they are not doing it in the interests of the people, but to upset them, to endanger them, all for personal, selfish gain.
"After some of the polarisation that inevitably accompanies every election, now is the time to unite and act responsibly. I urge all candidates to remember the peace oath they signed a few days before the election. Do not undermine the credibility of INEC. Let us go forward as one. The people have spoken."
9jadirect (
)