CAF Reacts After Nigeria's Abel Ogwuche Wins Man Of The Match Award In AFCON U-20 Q/F 1-0 Victory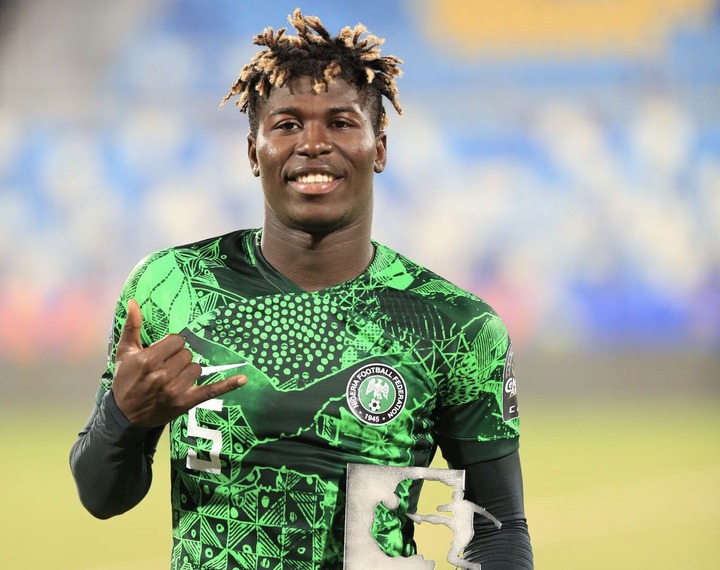 The African football governing body popularly known as CAF has reacted after Nigeria's Abel Ogwuche won the Man of the Match award in his team's quarter finals ties of the ongoing U-20 Africa Cup of Nations tournament in Egypt against Uganda at the Suez Canal Stadium.
The 19 year old prolific and versatile defender gave a rocky and solid performance for the Ladan Bosso's side in the thrilling and keenly contested encounter. He was exceptional for his team in his first start after he replaced Daniel Bameyi who was out of the squad due to suspension.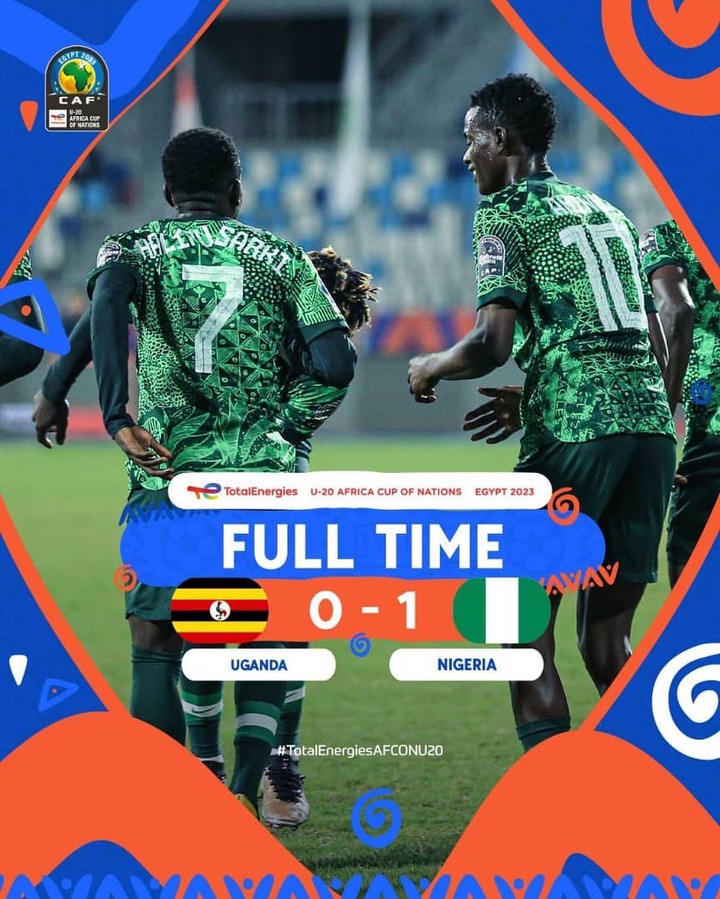 Abel Ogwuche in the game was spectacular with his great influx of influence in the whole 90 minutes duration of the game, where he made some dangerous and decisive clearances to deny their opponent some clear cut chances that could have been converted into goals, thereby played prominent role in the hard-fought win that got them progressed to the penultimate stage of the competition and also booked a spot in the next U-20 FIFA World Cup tournament to take place in May at Indonesia.
Nigeria in the 30th minute of the game opened the scoring sheet as they took the lead courtesy of an own-goal from Ibrahim Juma who put the ball into his own net to make it one nil going into the half time break.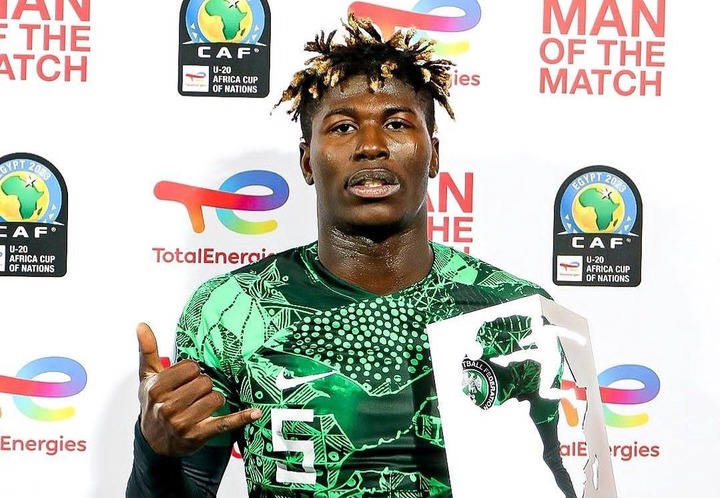 The tempo of the game got intensed in the second half as they both displayed some more physical, tactical and technical skills but none was able to found the back of the net with all attempts to add more to the tally proving abortive as it ended one nil at full time.
After the game, Abel Ogwuche was named as the winner for the Man of the Match award with CAF reacting to this with a post their verified Twitter handle courtesy of a caption introducing the Nigerian defender as the Total Energies Man of the Match, after which he was congratulated for his well deserved award.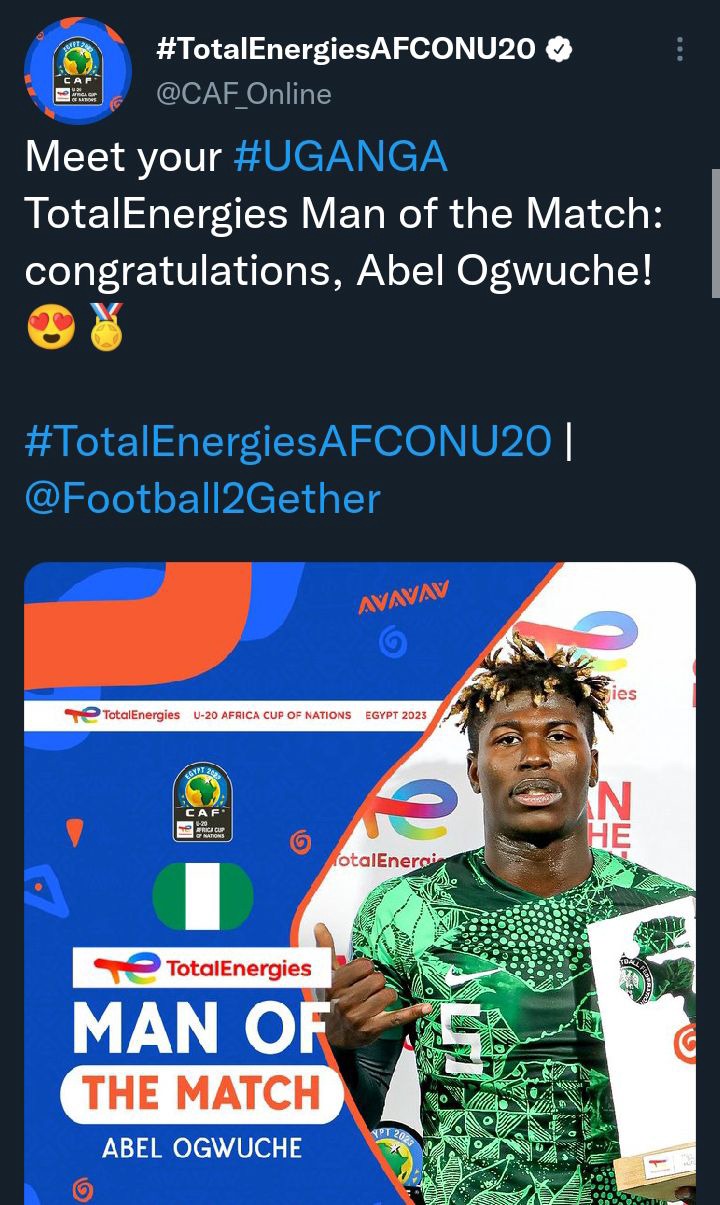 He will then be optimistic to keep the momentum going for his team in their next game as they continue their pursuit in the competition.
Photo Credit: Twitter
DonJay1 (
)