Chelsea football club returned to action against Borussia Dortmund in the UEFA Champions League round of 16 second leg at Stamford Bridge. The Blues were desperate to avoid what happened in the first leg to repeat itself as they ventured into the game, with Adeyemi's solo goal the difference as they battle each other.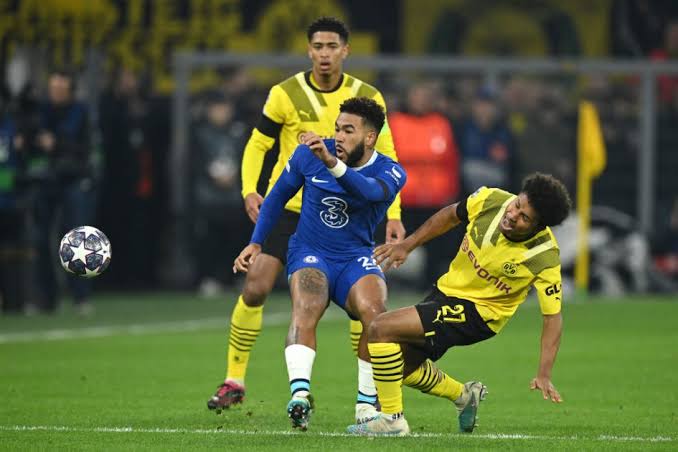 Chelsea boss Graham Potter is expected to produce a stunning comeback against the Bundesliga giant who is currently in a good run of form. That will be a very hard task to ask of a manager who just won a game in his last six in all competitions. The Leeds United 1-0 win was Graham Potter's second in 12 games.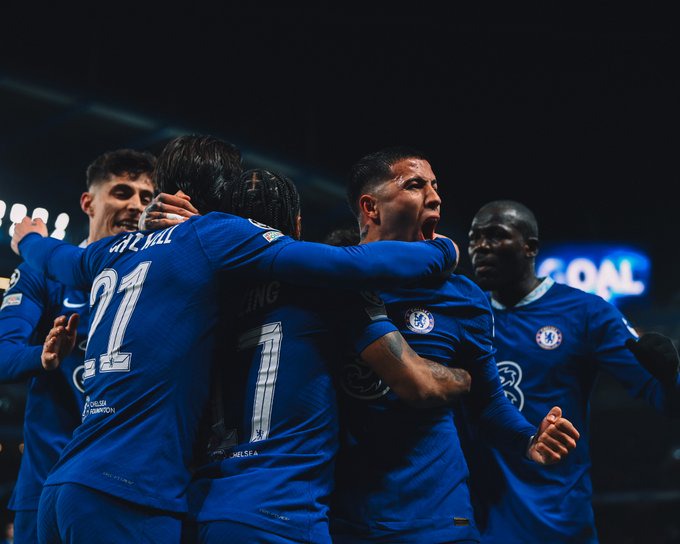 However, the first half ended as Chelsea fans would have dreamt as Raheem Sterling opened the scoring for the Blues. The first half ended 1-0 and here are the three best Chelsea players in the first half of the clash. Raheem Sterling, Havertz, and Joao Felix. Although Sterling started the game poorly, but he made himself available to put the Blues ahead before the halftime whistle.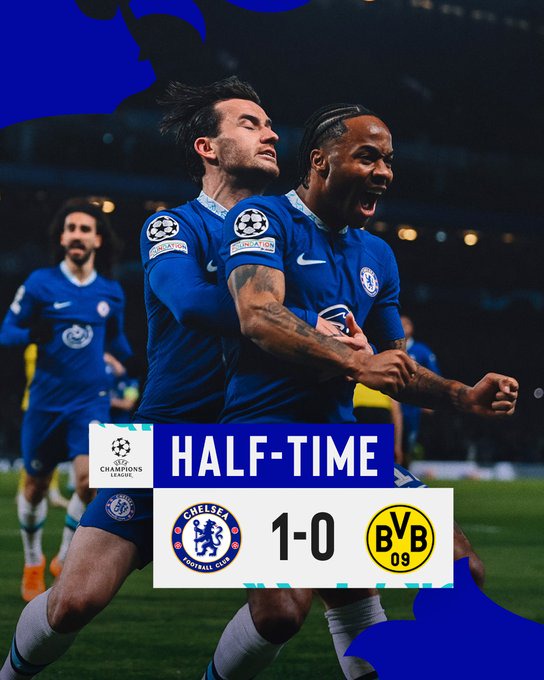 Joao on the other hand was terrorizing Dortmund's defense with his great pace and dribble precision. Felix created several goal opportunities but wasn't lucky to have his name on the score sheet. Havertz's presence was also felt in the game as Chelsea fought for a comeback. The German international saw his effort hit the woodwork before Raheem Sterling put the team ahead just before the halftime whistle.
Marayanatha (
)