Clubs With Most Goals Scored in The Last 15 Minutes of A Match in The Top 5 Leagues This Season
One of the many reasons football is so entertaining to watch is because of the best last-minute goals ever scored. When a lot is on the line, like a championship, a player's reputation, or even just the chance to advance in the tournament, things may get rather dramatic. Even in the last minutes of a game, tensions can develop amongst a group of spectators. In this note we highlight The Most Goals Scored in The Last 15 Minutes of A Match -in the Top 5 Leagues This Season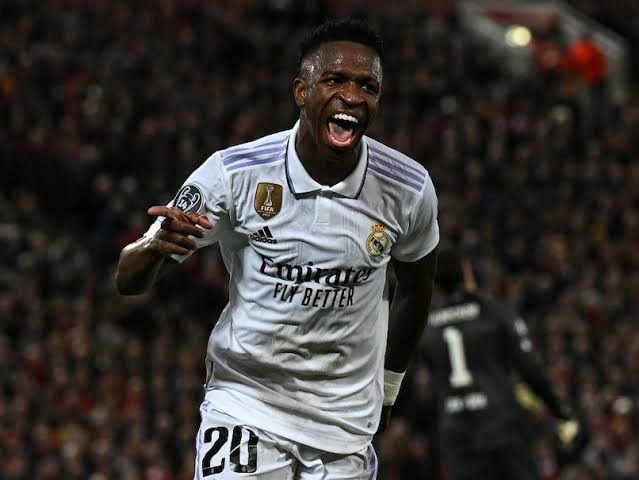 1. Real Madrid – Spain
Real Madrid, arguably the best club in the world is number one on the list. They have scored 17 goals in the last 15 minutes.
2. Paris Saint-German
PSG a club situated in France with top players like Mbappe, Neymar Junior, and Lionel Messi that recently won the FIFA Award is second on the list with 16 goals.
3. Borussia Dortmund
Borussia Dortmund a club in Germany has not lost any match this year. They will be hoping to advance to the Champions League Quarter Final having defeated Chelsea in the first leg on the list with 14 goals scored.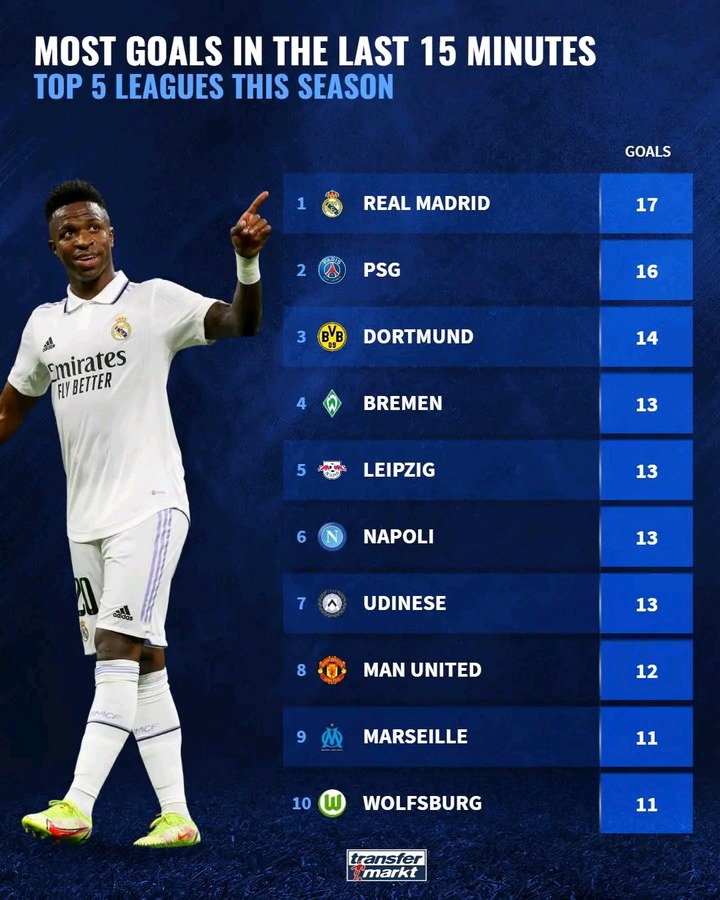 4. Werder Bremen
Werder Bremen currently 9th on the log table in German League is fourth on the list with 13 goals scored.
5. RB Leipzig
Another German club sits at number five on the list with 13 goals scored.
Please, kindly like, comment, and share to other platforms for others to enjoy. Thank you
Photo Credit Google
TalkSport10 (
)