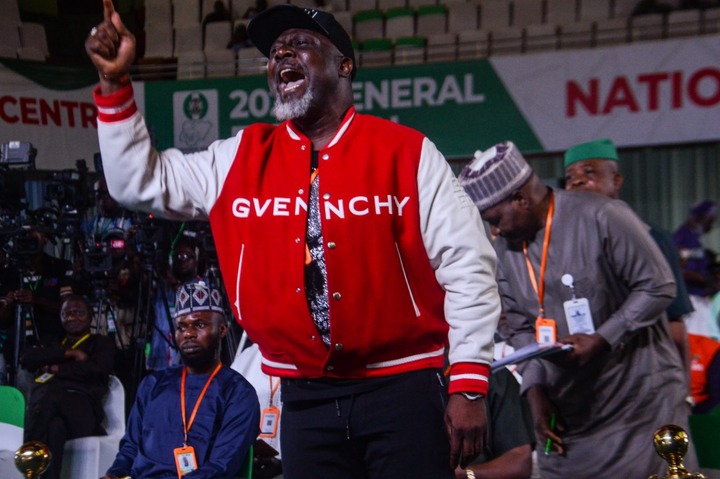 Senator Dino Melaye, the chief spokesperson for the Atiku-Okowa presidential campaign, claimed that the PDP presidential campaign committee spent more than N400 billion on their campaigns. 
The spokesperson revealed this in a video that the PUNCH was able to acquire on Monday night. 
Melaye claimed that the entire idea of redesigning the naira was a ruse in the one-minute, 45-second film. 
This occurs shortly after Bola Tinubu, the presidential candidate of the All Progressives Congress, was declared the winner of the February 25, 2023 elections after the PDP leadership, headed by Senator Iyorchia Ayu, stormed the INEC headquarters in protest. 
The PDP, Labour Party, and New Nigeria Peoples Party all rejected the election results, claiming that among other things, the election had been tainted by violence, rigging, and a lack of integrity due to the failure to post the presidential results on the IRev portal in real time on election day. 
The PDP had also expressed regret over what it had called election-related violations. 
Melaye continued, "We spent over N400bn just for a caricature performance to ensure that the mandate of the people granted freely to Atiku Abubakar is retrieved. Nigerians were duped by INEC. 
Regarding the redesign of the naira, the spokesman claimed that "Bola Tinubu received money, which allowed the APC to distribute new notes on Election Day across the nation while starving the PDP of funding. Nigerians were duped by INEC's scheme to remake the naira. 
He also urged all PDP supporters and supporters of freedom across the nation to prevent this from standing.
CREDIT: The Punch
ReporterFK (
)