Election Result: They Believe it is Over But We Just Got Started, We Shall Eschew All Forms of Violence-Dele Farotimi
In the recently completed Presidential elections, Asiwaju Bola Ahmed Tinubu, the candidate for the All Progressive Congress, defeated his rivals, the candidates for the Labour Party and the People's Democratic Party. The Independent and National Electoral commission declared him to be the winner (INEC).
Dele Farotimi, a member of the Obi-Datti campaign spokesperson, responded to Asiwaju Bola Ahmed Tinubu's victory by tweeting that the opposition believes the fight is over but that it has only just begun. The Labour Party, he claimed, would abstain from all types of violence, but nobody is stealing their votes. He stated: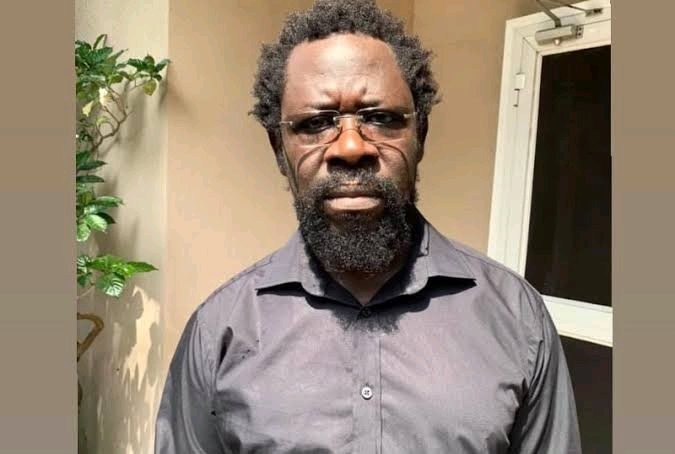 They believe it to be over, but we have only begun. We will abstain from using any kind of force, but NO ONE is taking our votes or weakening our humanity. Soldiers, lift up your heads! Our tasks still need to be completed as the battle approaches. Be prepared! A nation needs to be born.
The original comment made by Dele Farotimi his Twitter account is captured in the screenshot that follows;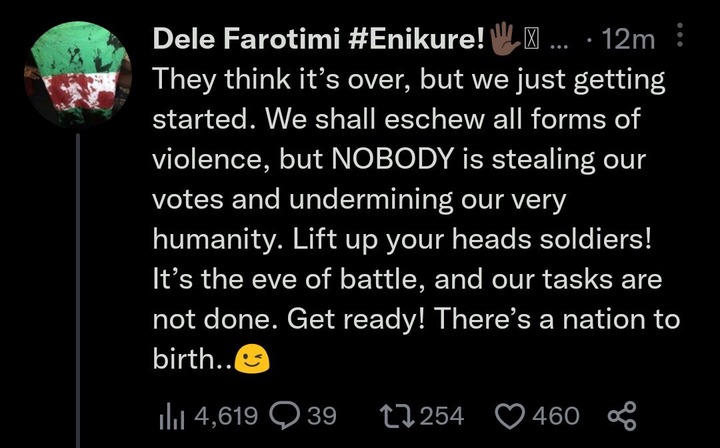 Source: Twitter
What do you have to say about this?
Spokeslady (
)