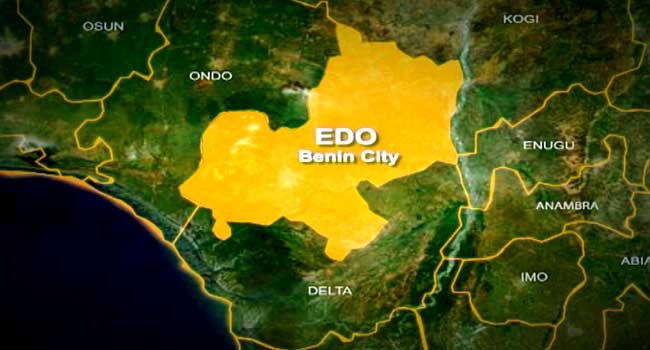 On Saturday, February 25th, 2023, the Presidential and National Assembly elections took place in Edo State. Sadly, the day was marred by violence and tragedy when armed political thugs invaded Ward 9 in Ogheghe community in Ikpoba Okha Local Government Area of the state. Among the casualties was 33-year-old Idahosa Festus, a promising young engineer who had left his base in Port Harcourt, Rivers State, to vote in his hometown.
After casting his vote, Idahosa and other voters waited patiently behind for the votes to be counted. An eyewitness, Osasohen, reported that as the Senatorial votes were being counted, the armed men announced their presence with sporadic gunshots, causing everyone to flee for safety. Unfortunately, Idahosa and two other innocent people were caught in the crossfire and lost their lives.
Idahosa's death is a tragic blow to his family and the country. He was the last-born child of his family, and his 75-year-old mother is yet to come to terms with the reality of the tragedy. His death is especially painful because he was a bright young man with a promising future. He had a degree in Mythological Engineering from the Federal University of Technology, Akure, Ondo State, and was preparing to go abroad for his Masters. The school fees for his Masters's programme abroad had already been paid, only for his life to be cut short by political violence.
The family of the late Festus has called on the Edo State Governor, Godwin Obaseki, and the police to ensure that the perpetrators of the dastardly act are brought to book. They want justice for their son and for the other innocent victims of political violence in Edo State. The family and Nigerians are waiting for the outcome of the investigation, and they hope that justice will be served.
This tragic incident is a reminder of the need for peaceful and fair elections in Nigeria. Political violence has no place in a democracy, and we must all work together to ensure that our electoral processes are free, fair, and transparent. The government, political parties, and citizens must all play their part in promoting peace and preventing violence during elections.
In conclusion, Idahosa Festus's death is a sad reminder of the dangers of political violence in Nigeria. We must all work together to ensure that our electoral processes are peaceful, fair, and transparent, and that those responsible for violence are brought to justice. Our thoughts are with Idahosa's family and loved ones during this difficult time.
Source: VANGUARD
Content created and supplied by: Muholanur (via Opera
News )