The current English Premier League (EPL) season will be determined by Manchester City's next three games, according to manager Pep Guardiola.
Guardiola made these remarks following their 2-0 victory over Newcastle in Saturday's early game.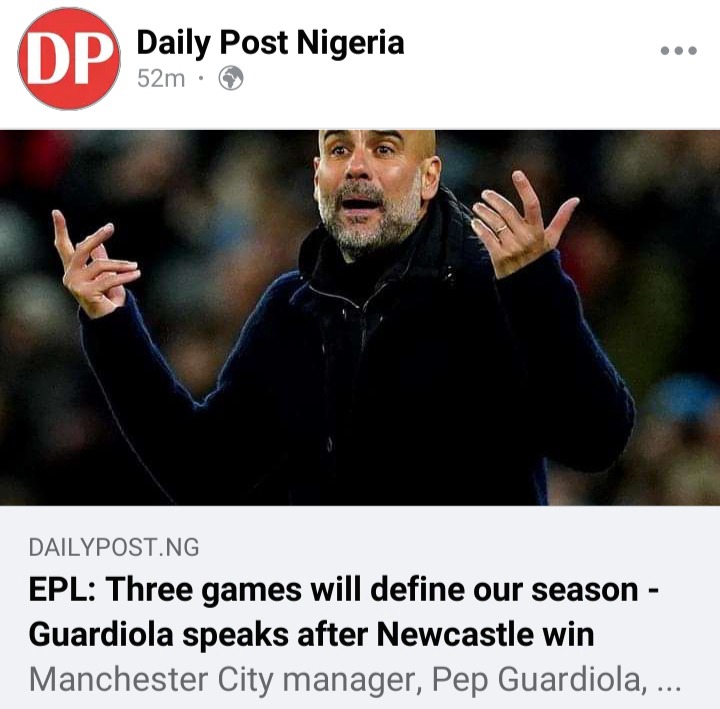 Source: Daily Post Nigeria
The Premier League champions scored two goals, Phil Foden and Bernardo Silva, keeping pace with league-leading Arsenal.
"We played a really strong first half, and when the game fluctuated, we brought in Bernardo to lengthen our possessions because we needed to hold onto the ball longer.
"Before the international break, we have three games in several tournaments that will determine the course of our season, according to Pep Guardiola.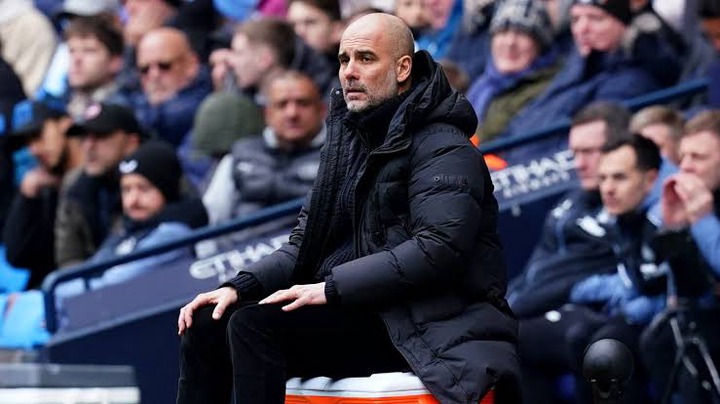 Next Saturday, City will play in the Premier League against Crystal Palace before hosting RB Leipzig on March 14 for the second leg of their Champions League round of 16 matchups.
On March 18, they take on Burnley in the FA Cup quarterfinals.
Isthisreal1 (
)