Eriksen Left Tottenham, Played For 2 Different Clubs And Still Won A Title Before Kane And Spurs
Manchester United Summer Signing Christian Eriksen won his first title in England on Sunday after the Red Devils defeated Newcastle United at Wembley Stadium in the Final of the EFL Cup.
Christian Eriksen didn't featured in the match and he was also not in the Squad because of injury but, he got a medal for the success of the Erik Ten Hag's squad in the EFL Cup.
The EFL Cup might not be the biggest title of all but for Christian Eriksen, it was the first title that he won in the Premier league.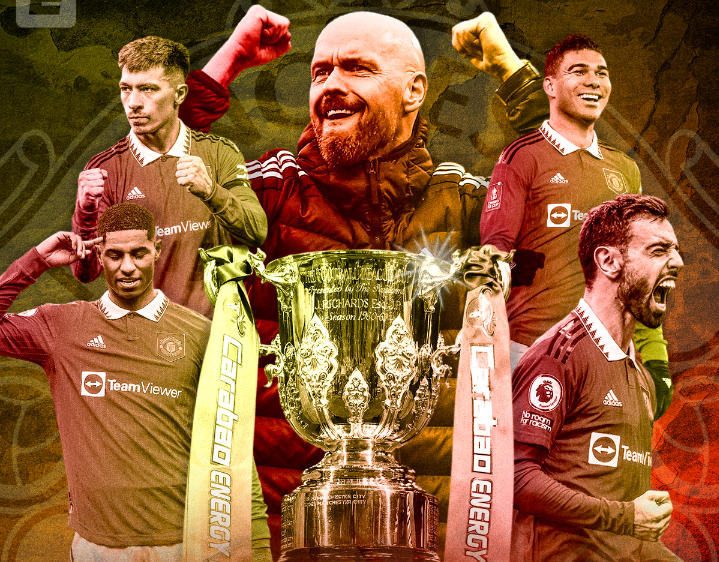 Christian Eriksen first arrived in Premier league in 2013 from Ajax. He was there for 7 seasons but couldn't win any title for the North London club. Before he joined the North Londoners, he won three consecutive Eredivise titles with Ajax.
After leaving Tottenham Hotspurs in 2020 without any title, Christian Eriksen joined Inter Milan where he won the Italian Serie A. He had to take a break from Football after he suffered a heart complication during Euro 2020.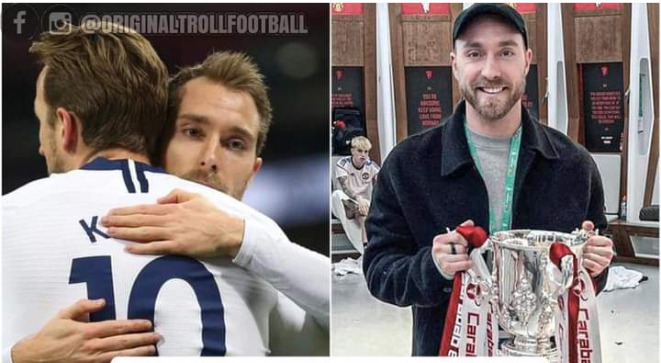 Christian Eriksen returned to Football during the second half of last season as he joined Premier League club Brentford where he was able to spark life back into his career. Manchester United signed him last summer as a free agent and he won his first ever title in England with the Red Devils last weekend.
While all of these were going on, Tottenham Hotspurs and Harry Kane were still without a trophy.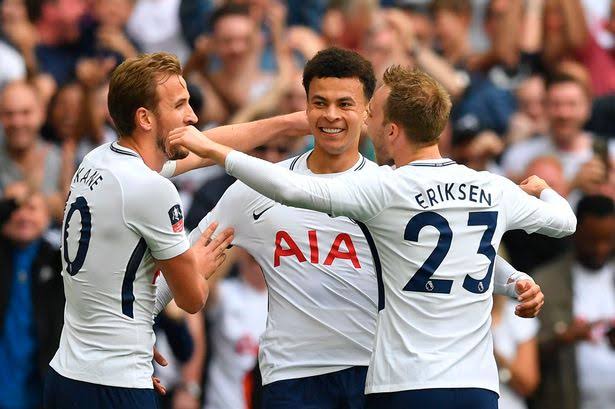 Christian Eriksen Left Tottenham Hotspurs in 2020 and won a title in Italy. He took a hiatus from Football, came back to join Brentford before joining Manchester United and still won a title before the North London club.
AminullahiMuritala (
)