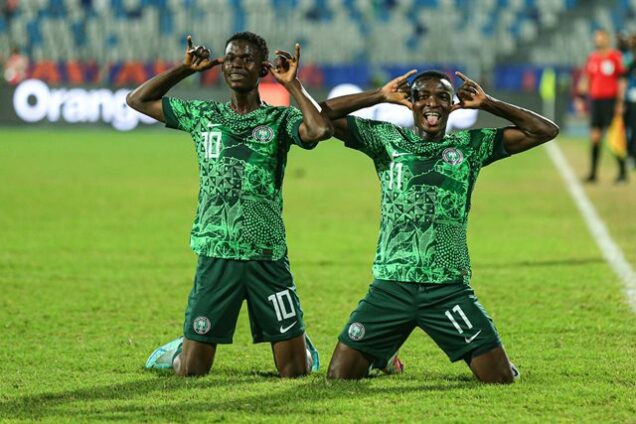 Nigeria's Flying Eagles have qualified for the Semi-final of the ongoing Under-20 African Cup of Nations (AFCON) in Egypt.
With the qualification, the Eagles have qualified for the 2023 Under-20 World Cup to take place in Indonesia later in the year.
The Nigerian side, in the match played in Ismailia, defeated 2021 Silver medalist, Uganda by a lone goal to move into the semi-final.
The Eagles scored on 30 minutes into the game in the first half from an own goal by Juma I.
Aminu Muhammad's terrific shot rattled the post from the bottom  and the ball moved in the direction of a Ugandan player and he deflected it inside the net.
Earlier, Senegal defeated Benin Republic by a lone goal to reach the semi-final and also qualified for the Under-20 World Cup.
Diallo S. scored the only goal on 51 minutes into the game after he was assisted by Camara.