The Rivers State Police Command has announced that four of its operatives, comprising of an officer and three inspectors, have been arrested for alleged electoral offences. The State Police Public Relations Officer, Superintendent of Police Grace Iringe-Koko, made this known in a statement released in Port Harcourt on Monday. The police personnel were apprehended in connection with a viral video in which they were seen indulging in electoral malpractice while in a security vehicle.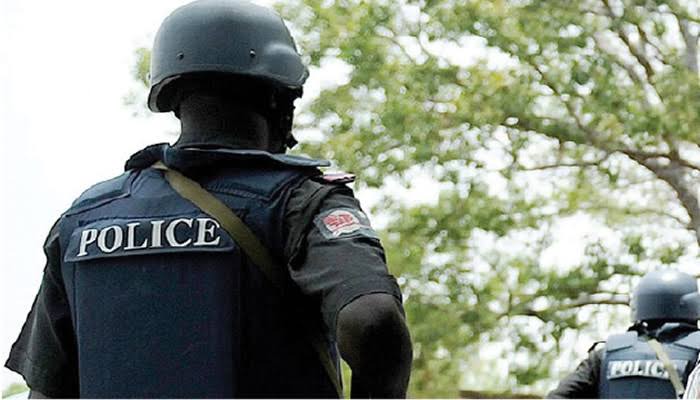 According to the statement, the suspects are in custody and undergoing interrogation, while the vehicle they used has been impounded for investigation. The Police Command assured the electorate of Rivers State of its unwavering commitment to upholding the rule of law and stated that all offenders found guilty would be appropriately sanctioned.
The incident has generated concern and condemnation from various quarters. The Rivers State chapter of the All Progressives Congress (APC) described the development as shameful and warned that such actions could jeopardize the credibility of the election process. The party's Chairman, Isaac Ogbobula, called on the Independent National Electoral Commission (INEC) to take necessary steps to ensure a free and fair election in the state.
Similarly, the Civil Society Organizations (CSOs) in the state have called for a thorough investigation into the matter. The CSOs, in a joint statement signed by their representatives, expressed concern over the safety of voters and the integrity of the electoral process in Rivers State. They urged the security agencies to be proactive in identifying and bringing to book all those involved in any form of electoral malpractice.
The conduct of security personnel during elections has been a major issue in Nigeria's electoral process. There have been several instances of security operatives compromising the electoral process either through collusion with politicians or acting on their own accord. Such actions have led to violence, voter intimidation, and other forms of electoral malpractice.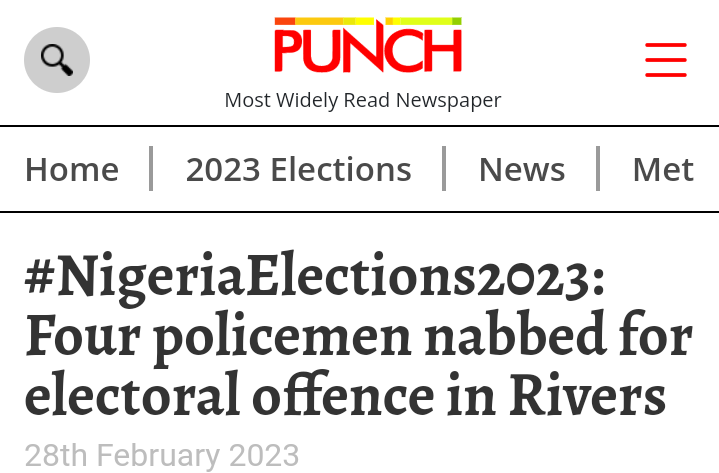 In response to this challenge, various stakeholders have called for reforms in the recruitment, training, and deployment of security personnel during elections. Civil society groups, political parties, and election observers have urged the security agencies to ensure that personnel deployed for election duties are properly vetted and trained to conduct themselves in a professional and impartial manner.
Content created and supplied by: Heritaged (via Opera
News )