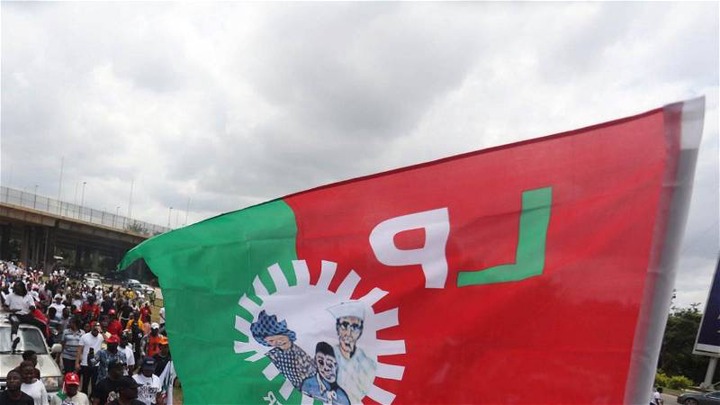 Ahead of the March 11 governorship election in Lagos State, Labour Party, LP, yesterday, urged President Muhammadu Buhari to ensure that he provides adequate security in the state, saying security operatives can now pinpoint areas where violence is likely to ensue.
LP also commended Lagosians for coming out in mass to vote for their candidates in the presidential and national assembly polls, adding that they must replicate the same zeal in the gubernatorial poll.
Speaking to pressmen in Lagos, LP's legal adviser in Lagos, Mr. Abbas Arisekola, said the Independent National Electoral Commission, INEC, must disengage Chairman of the Lagos Parks Management Committee, Mr. Musiliu Akinsanya, from the electoral process, noting that his presence will undermine the credibility of the election.
His words: If INEC wants to do its job appropriately as argued by myself in open court, there are other logistics agencies that have proven to be neutral that belong to no politically affiliated individuals. These agencies include Uber, Taxify, Bolt. They can be engaged. We all know that Lagos is now a hub for logistics companies, we have private owners of dispatch riders and other modes of transportation. GIG and other transport companies are there.
INEC could have easily tracked the movements of these election materials and its ad hoc and current staff to handle the issue of logistics and distribute materials to those various polling units so as to achieve a more free, fair, credible and transparent election. However, for reasons only known to the electoral umpire, INEC failed to do that in the presidentialelection.
"All we are saying is that Lagosians, who have an idea of the leadership they want, will stand with and protect their votes. I understand the fears of all Lagosians but what we would continue to tell them is that they come out in their numbers and exercise their franchise without fear or favour in selecting the next government in Lagos State.
"In the presidential and national assembly elections, people had various complaints about the undue insecurity and undue use of incumbency powers. The European Union election observers and representatives have also questioned that procedure.
"What we anticipate is that Buhari, as the President of the Federal Republic of Nigeria, would understand that a legacy is as important as being alive and I would not expect that he wants to leave a legacy that will be flawed with electoral malpractices.
"The problems witnessed in pockets of places during the presidential and national assembly elections might not have been anticipated. Now, it has become obvious and we now know that there are some pockets of places where miscreants and people were willing to disrupt the system, it behoves on INEC to ensure this will not recur, further excuses will not be tolerated. We saw a bit of this violence and disenfranchisement around Ajah, Ojo, Surulere, Oshodi, Shomolu and other areas in Lagos State.
"So all these areas of violence are now known to all of us. We enjoin President Muhammadu Buhari and INEC Chairman, Professor Mahmood Yakubu to ensure that relevant security is provided, particularly in Lagos for the conduct of this March 11 election. This obvious ineptitude should not be allowed to go untamed.
"military have been very helpful in curbing the violence in some areas in Lagos during the presidential election and I am sure they are now aware of all other locations of violence and they will do everything within their power to improve on their failures in the last presidential election to ensure a free, fair and credible election, where we will be electing the governor and members of theHouse of Assembly in Lagos State and across Nigeria."
Source: Vanguard.
Lizzyjames70 (
)