Have faith in incoming gov't, Nigerians in S/Africa urge compatriots Isa Isawade – 52 minutes ago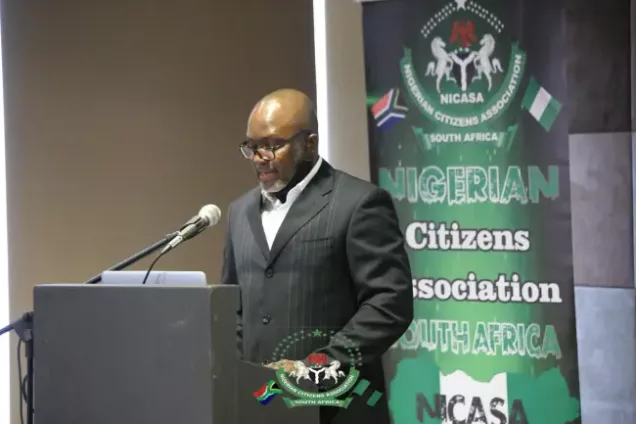 By Fortune Abang
The Nigerian Citizens Association South Africa (NICASA) urges fellow citizens to have faith in the incoming government following the successful conduct of the Feb. 25 Presidential and National Assembly Elections.
The President-General of NICASA, Mr Benjamin Okoli, gave the advice in a telephone interview with the News Agency of Nigeria (NAN).
He said the outcome of the polls should be a reflection of the choice of Nigerians.
"Our expectation is that the elections should reflect the will of the Nigerians and we hope the conduct of elections will improve in the future.
"Nigerians deserve to have the best in terms of election preparations and implementation.
"What we have seen so far lives so much to be desired.
"We hope the incoming administration will address all issues and improve the performance of INEC in the next dispensation.
According to him, Nigerian citizens in the Diaspora, especially those living in South Africa are at the forefront of calls for electronic voting in the nation's elections.
He said it was a good development that it was implemented.