Ace Nigerian actress Kate Henshaw penned a heartwarming message to the Labour Party (LP) presidential candidate Peter Obi
The Nollywood actress explained why she chose to support Obi in his presidential bid, citing various scenarios in which she had closely observed him
Kate also highlighted the impact of the Obi movement on the minds of the youths and how it has reminded them of the power they have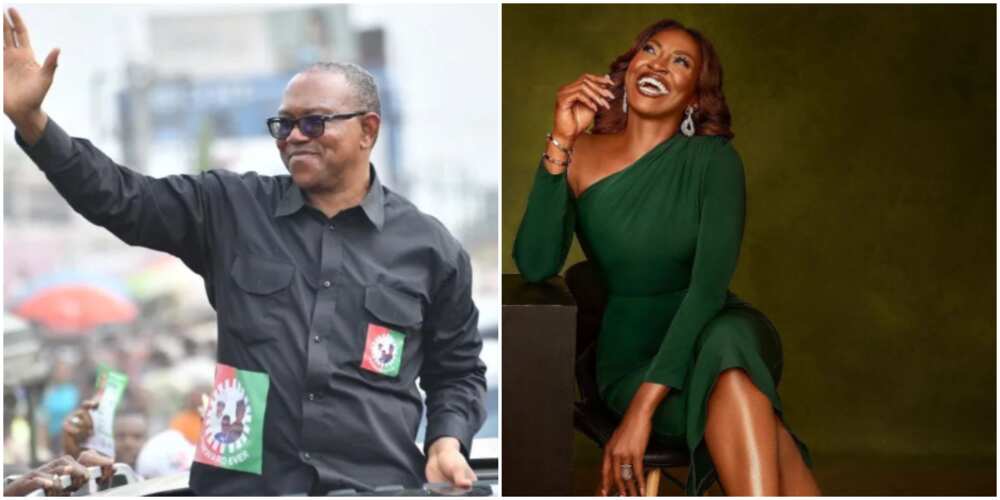 "I observed you over the years, and anytime I saw you at the airport travelling, you always walked simply with your briefcase in your hand… I sensed and could see humility in you. I have seen and observed you at different places, no airs. I had a sense of the kind of man you were, but when I heard you speak, I was convinced and did not hesitate to publicly show my support for you," she said.
"You re-ignited HOPE, INTEGRITY, HONESTY of spirit and purpose, "She said. "I am happy to be alive in such a time as this. Let it be known that POWER belongs to the people."
Nigerian react to Kate's post
"Same thing that got me on His side. His genuine sense of duty, past record and humility.❤️"
"The man that made me and other thousands of nursing students graduate as nurses when Nursing Council of Nigeria denied us accreditation. He's the best."
"I met him ones at the airport, we were in the same flight ,he fly economy with us . I greeted him as my former governor and ask him if I could help him carry his luggage to my greatest surprise he said dat I shouldn't worry dat he can do it. Chai, the humility is not from here. He is the kind of person dis country needs now. If not this week then it will be next month."
"A man of peace, humility is his 2nd name ."
"Anytime I see his poster my face glows. Come what may… he is my PRESIDENT PETER OBI! (with the goosebumps I get when I watch a Hollywood movie and I hear them say Mr President! Followed by a grand salute)."
"Exactly….I ran into him at d airport few yrs ago and I didn't realize he was my Gov cos he was on d queue wit us wit jst one bodyguard."
One of the truthful and honest actresses in Nigeria . Proudly Obedient
Mercy Johnson's husband wins election
Source: Hotnewsdrop.com