I Did A Survey And I Knew A Lot Of People Would Vote For Tinubu, I Even Told Atiku About It -Gov.Makinde
The governor of Oyo State, Seyi Makinde, has reacted to the victory of Bola Tinubu of the All Progressives Congress in the just concluded presidential election and revealed why the APC presidential candidate won the election in Oyo State, according to a news report that was made available by Punch papers this evening.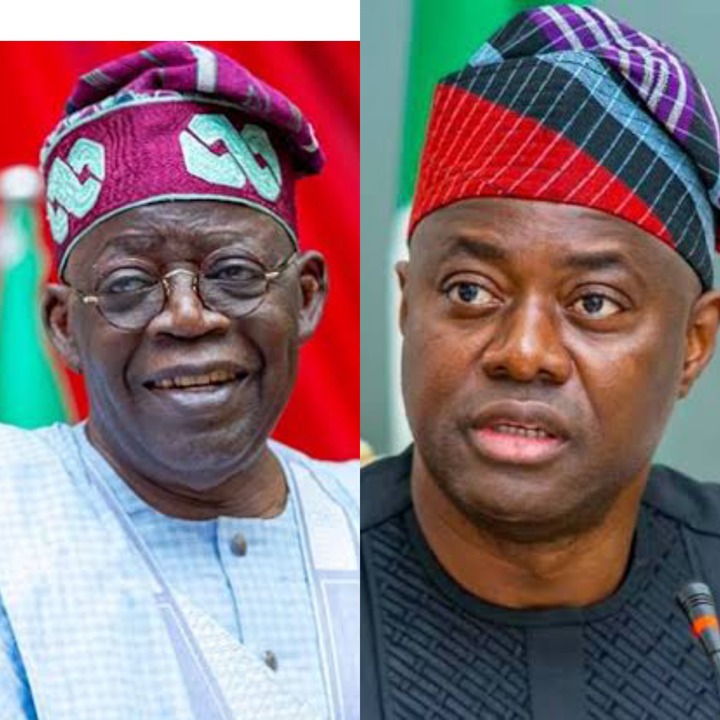 The governor who expressed happiness to be part of the process that redrew the electoral map of Nigeria while speaking during an interview on Splash FM's State Affairs with Desmond Obilo said that before the commencement of the election, he did a survey to know who was going to win. And after his survey, he found out that Bola Tinubu people decided that after eight years of presidency in the North, they want it to come to the South and because Oyo State being South-West and one of theirs was a candidate, the people vowed to vote for Bola Tinubu.
He added that after he made this research, he told the presidential candidate of the PDP, Atiku Abubakar and the entire party members that Bola Tinubu was going to emerge the next president of Nigeria.
He said, "I did a survey and knew that a lot of people would vote for Tinubu because our people are agitating for a country where there is fairness, equity and justice. I even told Atiku Abubakar and pointed it out to our party. You know, you allow people to express themselves. A lot of our people, that is what they decided to do. They decided that, look, we want after eight years of presidency in the North, they want it to come to the South and this place being South-West, one of theirs was a candidate, so they supported one of their own".
What do you have to say about this article? Drop your comments below and don't hesitate to follow me up for more updates.
AngelicWriter (
)