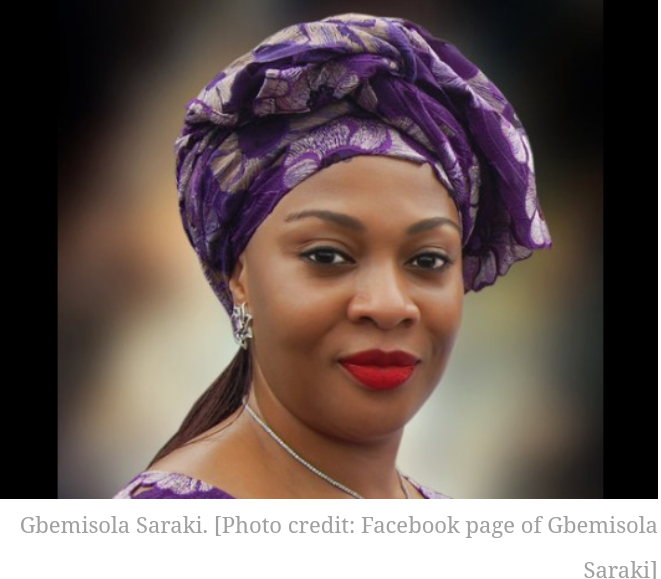 The Minister of State for Mines and Steel Development, Gbemi Saraki, has refuted report that she has joined the Peoples Democratic Party (PDP).
Ms Saraki, in a statement signed by her media consultant, Moses Bello, denied joining PDP and supporting its Kwara gubernatorial candidate, Yaman.
She serves as a minister in the current APC administration led by President Muhammadu Buhari.
Mr Bello further added that the minister worked tirelessly to ensure that the President-elect, Bola Tinubu, of the APC won the presidential election in the state.
He claimed that this was true notwithstanding certain differences with the state administration led by the APC regarding the legacy of the minister's late father, Olusola Saraki.
Mr. Bello claims that Ms. Saraki has explicitly declared that she is still an APC chieftain in Kwara and throughout the nation, and that she has no plans to defect.
When the new Asiwaju/Shettima administration takes office on May 29, he continued, "If anything, I am even more devoted to supporting them succeed." Mrs. Saraki was cited as stating this.
Ms. Saraki, according to Mr. Bello, has had a tumultuous political career but has continued to be one of the most influential figures in Kwara politics.
Saraki is a grassroots activist who has vowed her continuing commitment to President Buhari's administration as well as the new one under Sens. Kashim Shettima and Bola Tinubu, he continued.
(NAN)
Lukundu (
)