After the polls closed, Tinubu, the APC's presidential candidate, was proclaimed the victor. Nigerians were seen voting at their various polling places yesterday during the governorship and state assembly elections, which were held.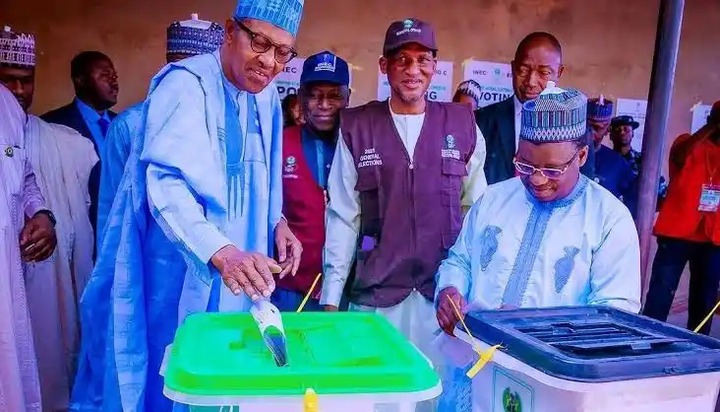 Buhari reportedly said that if any politician buys votes with money, Nigerians should collect and pocket the money but it shouldn't prevent them from voting for their chosen candidate. This information was reported by Arise on twitter. According to Buhari, the All Progressive Congress (APC) will win both the governorship and state legislature elections.
Buhari also informed us that Nigerians should have faith in the APC because they are bringing about change in the nation and they are trustworthy. Buhari said in a statement:
"I am aware that the money is not there like before for people to sway voters, like they used to do. And if they bring out money now, the people should pocket it, and still vote their conscious".
Buhari is trying to tell us that if anyone offers us money to vote for a particular party despite the money scarcity, we should collect and vote for our conscious. Kindly share your reactions the comment section below.
TravisDav (
)