"If The Justice System Fails LP, We Will Involve The International Criminal Court" Says Pat Utomi.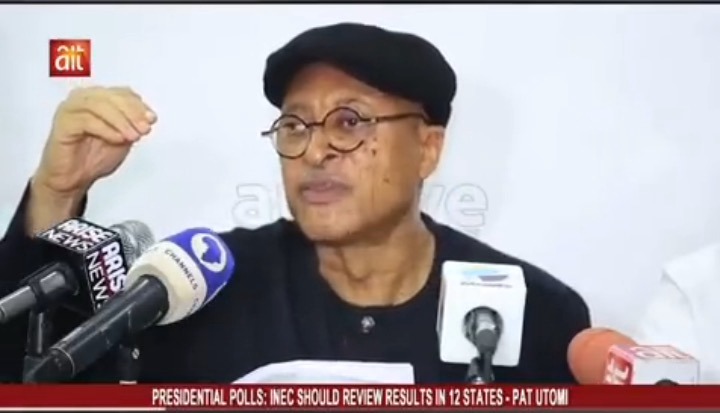 At a recent conference, renowned Nigerian economist, Professor Pat Utomi, warned that should the Nigerian justice system fail to hold certain governors and Independent National Electoral Commission (INEC) officials accountable for criminal activities during the election, the names of the people involved will be forwarded to the International Criminal Court. 
Utomi further asked that INEC immediately begin a process of reviewing and collating all the materials from the state to Abuja to ensure that people feel less threatened.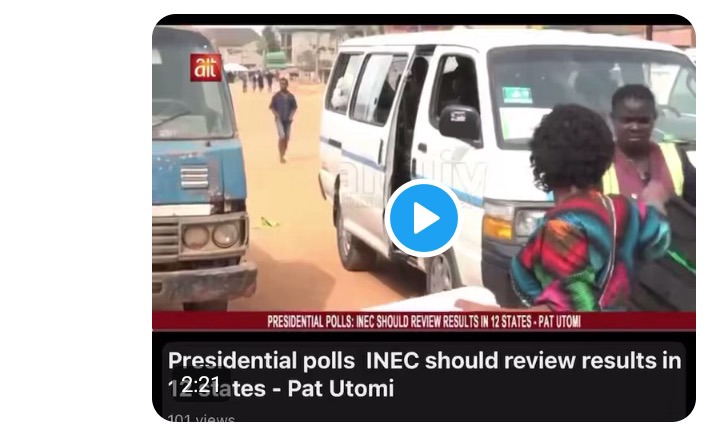 He said that "we are asking that everybody names well-known people to be among the panel of reviewers which will be open, transparent before the whole world and the media, global and local as the count takes place."
The respected economist's statement comes at a critical time in Nigeria's history, when the nation's justice system is under immense scrutiny. Pat Utomi's call to involve the International Criminal Court is seen as a bold move to ensure that those responsible for criminal activities during the election are held accountable for their actions.
This is not the first time Utomi has spoken out on this issue, having previously asked the Nigerian government to "refrain from partisan interference in the justice system." In addition, he has also expressed his concern over the fact that the Justice system is "skewed in favor of the ruling party."
Utomi's message carries a strong and clear message; if the Nigerian justice system fails the Labor Party, criminal activities must not go unpunished, and that the International Criminal Court must be involved to ensure justice is served.
Link to video:
https://twitter.com/spotlight_abby/status/1632420888032288768?s=46&t=-BMO6D8Z8NnuwzEyw0oIQw
Source: AIT.
Businessadvocate (
)