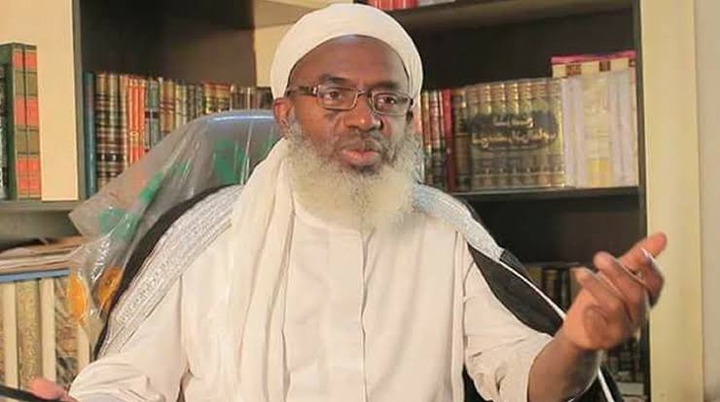 The Independent National Electoral Commission, or INEC, has come under fire from controversial Islamic cleric Ahmad Gumi for allegedly not conducting the recently finished presidential elections following the law, Daily Post Nigeria reports. Gumi responded to the incident on Thursday by requesting that the parties who felt wronged go to court in a statement posted on his official Facebook page. But, he issued a caution against engaging in violent protest, stressing the difficulties facing the nation and the already heated political climate.
The statement reads, I kindly request the opposition parties to exercise their constitutional duty to the nation by appearing before the electoral tribunal and the Supreme Court to restore the rule of law and to impart to the next generation the importance of resolving conflicts amicably rather than violently. In this worrying time when there are armed agitating groups in every region trying to take advantage of political instability to advance their insurrection, the political situation is already highly tense, and any government lacking in confidence cannot repress the populace. Let the litigation proceed to its conclusion. It is very significant for the health of our country.
Because it did not adhere to its own rules when holding last week's elections, the I.N.E.C. has let the country down by spreading additional mistrust and suspicion. Thankfully, that is the first stage in establishing legitimacy, so harmed parties should file a lawsuit. We truly hope that the legal system will once again demonstrate its value and uphold the truth. It's the last resort for Nigerians, as any more division along religious and tribal fault lines can only result in the mayhem that no other power will be able to tame.
Biom7 (
)