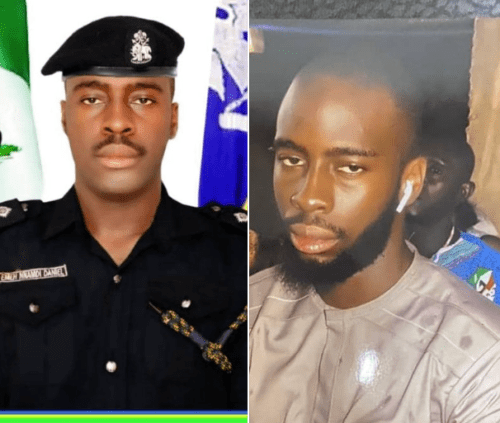 Emeh Daniel Nnamdi, a 26-year-old National Youth Service Corps member, has been apprehended in a joint INTERPOL investigation in the Benin Republic and Nigeria.
Nnamdi was attempting to exit the country after being declared wanted by the Nigeria Police Force on February 20, 2023, for impersonating an Assistant Superintendent of Police and defamation of character.
According to AIT, he was working as a tracker for the Anambra Police Command when he began the impersonation.
Reports have it that he was also linked to allegations that top police officers in Anambra are involved in the kidnapping and killing of suspects after extorting them and human organ trafficking.
As of the time this report was filed, Nnamdi is in the custody of the police in Abuja.
He is scheduled to appear in court on Monday to face the allegations.
DSP Ikenga Tochukwu had declared Nnamdi wanted for alleged money laundering, illicit possession of a handgun, and other offences.