"It Took Me 4 Hours To Vote On Election Day, Yet They Accuse Me Of Rigging Election" – Gov. Wike
The Governor of Rivers State, His Excellency Nyesom Wike has revealed that it took him 4 hours to cast his vote during the February 25's Presidential Election exercise. He made this statement in a bid to refute the alleged election rigging in his State that has saturated the Nigerian social media platforms since the election results were announced.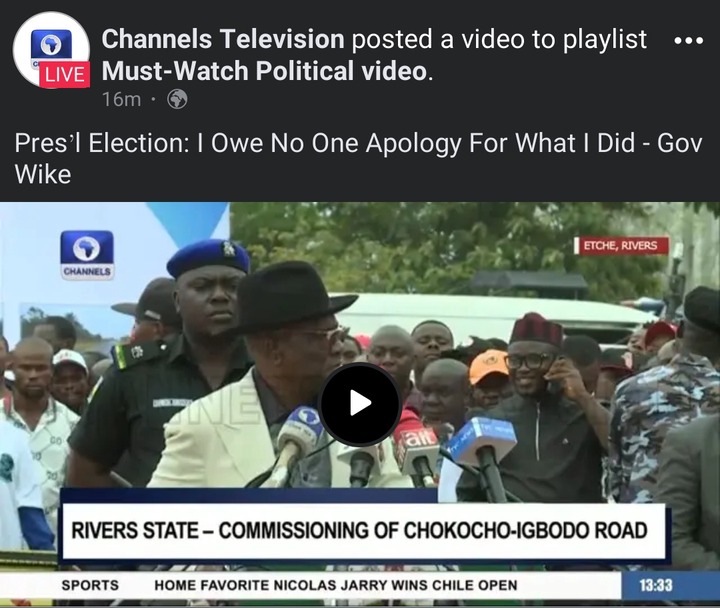 In a video posted by Channels TV on their official Facebook page, Wike mentioned that on the day of that presidential election, it took him 4 hours to cast his vote, and that his wife did not vote at all as the BVAS machine was having technical glitches at the polls.
He said he understood the fact that the BVAS is being used for the first time, so he felt it won't be just easy for it to start working perfectly, hence the glitches. However, it surprised him to see all that are being posted about him all over social media concerning alleged election rigging.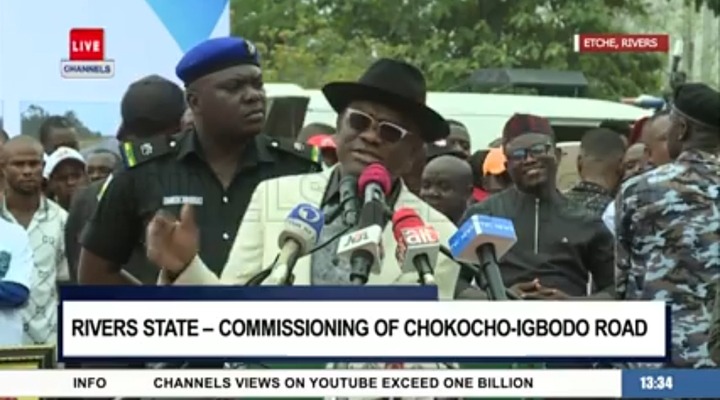 Governor Wike maintained that if anything could provoke him to anger on the election day, it would be the delay and time wasted at his polling unit, and not what was being propagated on social media. He refuted all the allegations and tagged those who propagated them as "yahoo boys".
Wike while speaking to his audience during the commissioning of Chokocho-Igbodo Road insisted that many of the video posts which showed where and when he made certain inciting statements, were doctored, including a voice note of him and an INEC official planning the alleged rigging.
Gistend (
)