"It's My Turn Actually" – Tinubu Says In His Acceptance Speech As The President-Elect Of Nigeria.
Following the declaration of Senator Asiwaju Bola Ahmed Tinubu as the winner of the 25th of February 2023 presidential election as the President-Elect, Tinubu has posited in his acceptance speech saying, "It's my turn actually".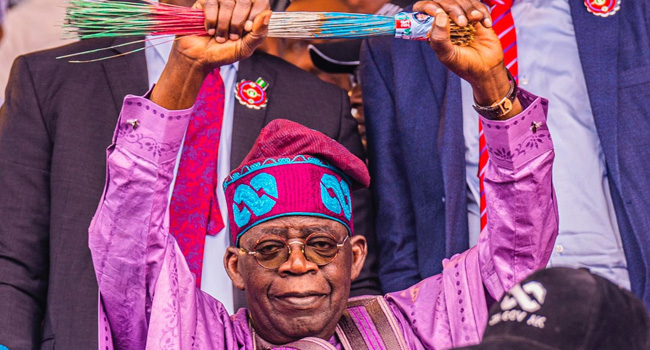 "It's my turn actually!" An elated Bola Tinubu enthused an hour after he was declared the President-Elect of Nigeria by the INEC Chairman, Professor Mahmood Yakubu.
"I am profoundly humbled to serve as the 16th President of our beloved country. This is a shining moment in the life of any man and an affirmation of our democratic existence," Tinubu added.
Furthermore, Tinubu thanked all those who were involved in the February 25th election with particular mentions being the 'Articulated', 'Obidients', 'Batified' and 'Kwankwasiyya' supporters.
"I take this opportunity to appeal to my fellow contestants to let us team up together. It is the only nation we have. It is one country and we must build together," Tinubu said.
SOURCE: CHANNELS TELEVISION.
Content created and supplied by: DrPlatosocrates (via Opera
News )