Keyamo Posts Proof of LP Agent Allegedly Rigging Election Results For Peter Obi in Abia State.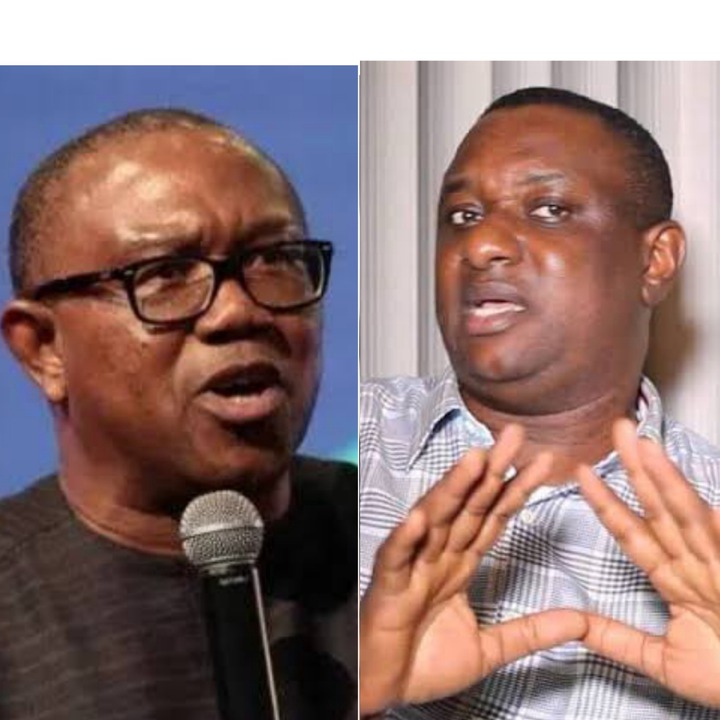 The All Progressives Congress presidential campaign council has recently accused the Labour Party's presidential candidate, Peter Obi, of rigging the election results in Abia State. The Chief Spokesman for the APC campaign council, Festus Keyamo, has posted a result sheet online which shows the alleged rigging.
According to the result sheet, the agent, Okeke Cynthia, signed as the agent of all the parties while awarding Peter Obi with a huge number of votes. In the result sheet, Peter Obi had 218 votes out of 236 voters, while the other parties shared the meager number of votes left.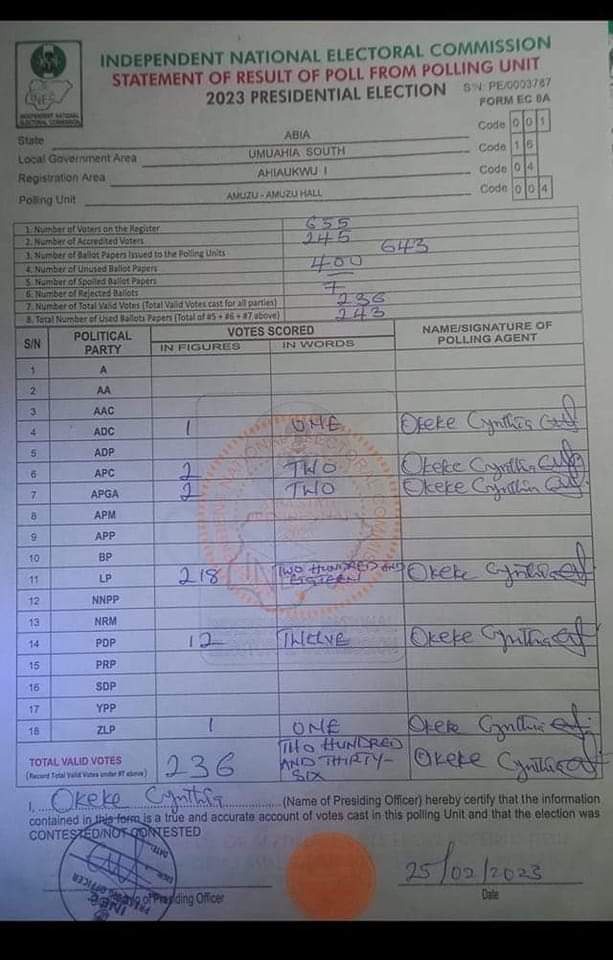 This alleged rigging of the election results has caused a lot of uproar in the political circles, with many expressing shock and disbelief about the outcome. The result sheet has been widely circulated on social media, with many condemning Peter Obi for his alleged involvement in the rigging. 
It is important to note that the Nigerian electoral system is based on the principle of free, fair and transparent elections. Any interference or attempted interference with the electoral process is strictly prohibited and punishable by law.
See his tweet below: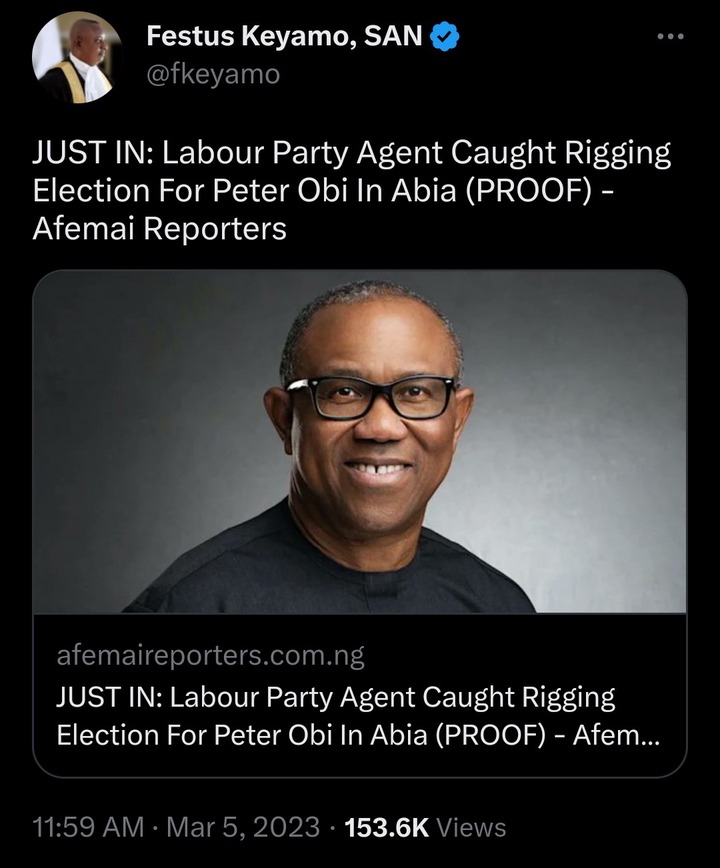 The All Progressives Congress presidential campaign council has urged the authorities to investigate the matter and take appropriate action. It is critical to ensure that the will of the people is respected and that no one is allowed to manipulate the electoral process. 
It is also significant to ensure that all political parties and candidates participate in the electoral process in a fair and transparent manner. Rigging of elections can lead to chaos and instability in the country and must be prevented at all costs.
Share your thoughts.
Businessadvocate (
)